Presentation Skills for Subject Matter Experts (SMEs)
How to be clear & concise when your brain is full of data
Date: TBD
About this Event
Highly technical people are often challenged when communicating with non-technical people. What makes them experts in their field does not necessarily make them effective communicators. This lack of clarity can stall careers. If this describes you, you're not alone.
In this webinar, we'll introduce you to a simple audience-analysis tool and examine ways to simplify complex information, lead with your point, and explain what the data means rather than simply what the data is. Once you fully understand who you're talking to and what they want, simplification and clarification become much easier.
Who Should Attend
This webinar is useful for subject matter experts (SMEs) who must communicate complex information to non-technical co-workers and clients. The concepts introduced can be applied when presenting, contributing to meetings, answering ad-hoc questions, and delivering corporate training.
Looking for a webinar or onsite presentation tailored for your team and organization's culture? Contact us today.
Key Learning Objectives
During the webinar, you'll learn how to analyze your audience and communicate in a way that resonates with them. This includes how to
Identify what your audience needs to hear from you, not what you want to tell them
Help audiences make decisions based on your data
Lead with your point and follow up with only the necessary details
Frame your presentations to answer the questions "What are we talking about?" and "Why?"
Answer questions concisely
Design and deliver slides to reduce cognitive load for you and your audience
Speaker Bios
Dale Ludwig and Greg Owen-Boger are both Certified Partners of the Bates organization and hold the Bates ExPI™ (Executive Presence Index) Coaching Certification. They are the co-authors of The Orderly Conversation: Business Presentations Redefined, a book that challenges conventional thinking about what it means to present and facilitate in today's business environment. Their second book, Effective SMEs: A Trainer's Guide for Helping Subject Matter Experts Facilitate Learning, was published in 2017 by ATD Press.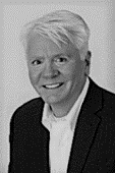 Dale Ludwig is the President and Founder of Turpin Communication. Since 1992, he and his partners have developed methodologies that challenge much of the conventional wisdom in the field of communication skill development. Dale has a Ph.D. in Communication from the University of Illinois at Urbana-Champaign. He is a frequent blogger and is also the author of the white paper "Getting Past 101."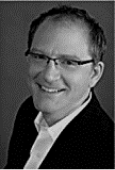 Greg Owen-Boger is the EVP of Learning and Business Development at Turpin Communication. Schooled in management and the performing arts, Greg brings a diverse and entrepreneurial set of skills to the organization. He joined Turpin in 1995 and now serves as a communication trainer and executive coach for Turpin's largest clients. Greg is a popular speaker and blogger and makes frequent guest appearances at conferences and a variety of external blogs and podcasts.