The Turpin Standard of Communication Training
Our History
Turpin Communication was created in 1992 to provide the best business communication skills training available. We are a team of curious, empathetic realists dedicated to the idea that effective, efficient workday communication is possible for everyone.
We build relationships with clients on a foundation of transparency, trust, responsiveness, and respect. In the training room, we are tireless in our desire to understand the unique challenge each learner faces and find the most straightforward, practical path to improvement.
We redefine Business Presentations as Orderly Conversations ®
Our work with presenters, facilitators, and trainers always begins with a clear definition of the process they are setting out to improve. Here's how we define a business presentation.
Orderly Conversation
Noun:
A fundamental form of business communication that takes place between people using spoken words and visual support in a face-to-face or virtual environment. The purpose of such a conversation is to share information, ideas, and recommendations to reach a business goal—mutual understanding or agreement, for example. Such conversations are led by one person or a team whose purpose is to achieve the goal while keeping the interaction efficient and relevant to all, i.e., orderly.
Antonyms:
speeches, TED talks, performances
What does this redefinition mean in practice?
Instead of defining success as a "perfect presentation" or "wowing the audience"

Define success as a fruitful, efficient interaction that gets the work of the presentation done.
Instead of preparing by scripting, memorizing, and rehearsing

Prepare by anticipating the conversation you want to have. After gathering the information you're going to present, frame it for context, clarity, and relevance for listeners.
Instead of creating slides by following the rules of good design

 Create slides that will be useful to you and your listeners.
Instead of delivering your presentation as a performance

 Initiate and manage a genuine conversation.
Instead of treating your slides as a second channel of communication, assuming "they can read"

Bring slides into the conversation. Talk about what they are and what they mean. Tell listeners where they should look and what they should see.
Instead of treating questions and comments from listeners as interruptions to be controlled

 Welcome questions and comments and use them to advance and focus the conversation.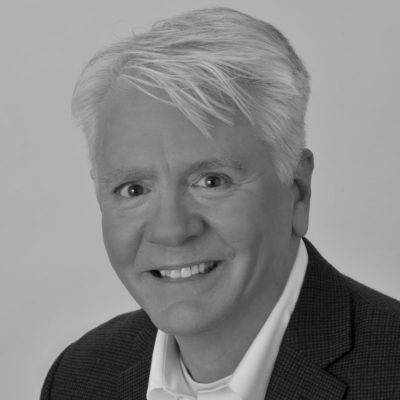 Dale Ludwig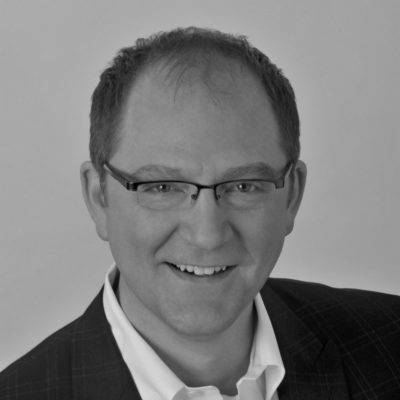 EVP, Learning and Business Development
Greg Owen-Boger has been with Turpin Communication since 1995, first as a cameraman, then instructor, account manager, and now EVP of Learning and Business Development. Schooled in management and the performing arts, Greg brings a diverse set of skills and experiences to the organization. Greg is one of Turpin's facilitators and coaches and holds a Bates ExPI™ (Executive Presence Index) coaching certification. When he's not with clients, he manages the day-to-day operations of the company. Greg is an active member of the Association for Talent Development (ATD) and was the 2015 President of ATD, Chicagoland Chapter. He is a popular speaker, frequent blogger, and the co-author of two books, The Orderly Conversation: Business Presentations Redefined and Effective SMEs: A Trainer's Guide for Helping Subject Matter Experts Facilitate Learning, both written with Dale Ludwig.
Greg Owen-Boger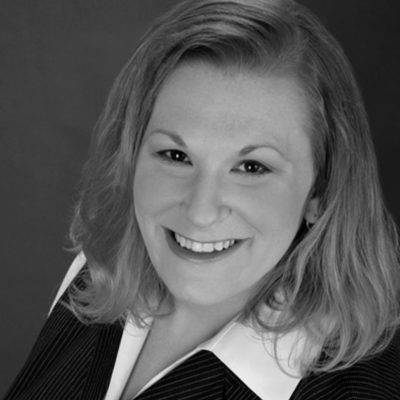 Account Manager/Coach
Sarah Stocker graduated from Bowling Green State University with a BA in Communication. After college, she worked as a stage manager for various theatres in Ohio. After moving to Chicago, she worked as a contractor for several companies, first stage managing corporate theatre productions and then as a project and logistics coordinator for customized training seminars. She came to Turpin in 2005 as a camera operator, then progressed to Workshop Coordinator, Coach, and now Account Manager. In addition, Sarah supports the operations, sales, and marketing functions at Turpin, and she is instrumental in the management of eCoach, our blended learning platform.
Sarah Stocker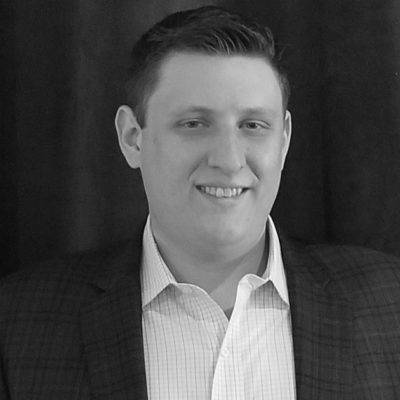 Operations Manager
Kevin Vogelsang graduated from Governors State University with a BA in Mathematics. While attending college, and for a time after, he managed restaurants. After learning that restaurant work was not the career for him, Kevin joined the Turpin team in 2016. With Kevin's can-do attitude, he wears many hats at Turpin. He manages the office and workshop logistics, keeps the books, researches and implements SEO strategies, and runs the camera for some of our more complex workshops. Generally, Kevin ensures that the lights stay on and nothing is overlooked in the operations of our fast-paced business.
Kevin Vogelsang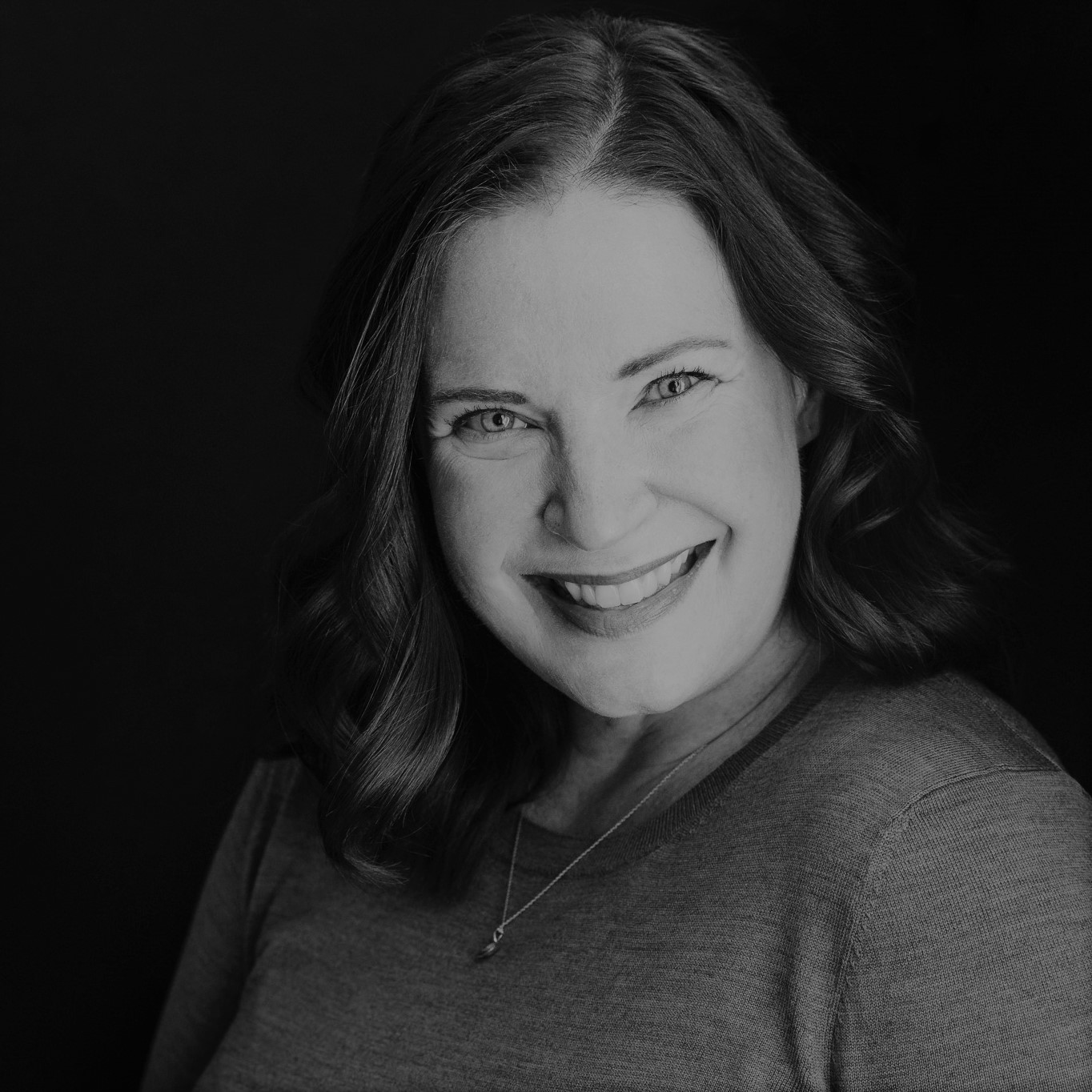 Client Engagement Manager
Prior to joining Turpin Communication, Jessica worked for over ten years in consumer advertising as a copywriter, social media content creator, and client liaison. During this time, she helped craft such brands as Perdue Chicken™ and T. Rowe Price™. For Turpin, she builds upon that work to ensure our clients' experiences are as seamless as possible, from initial contact through post-workshop follow-up. She holds a BFA from Miami University in Oxford, Ohio and has a multifaceted background in the arts, including coaching for actors and voice artist work. She lives in Southern Maine with her family and a very hairy rescue dog called Lucky.
Jessica Fidalgo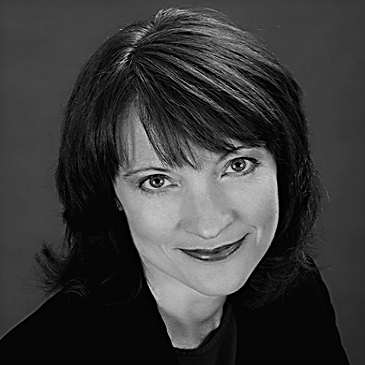 Facilitator/Coach
Mary Clare is an experienced learning and development professional with a strong background in instructional design, facilitation, and coaching as well as adult learning strategy. She started working for Turpin in 1996. After a few years, she took a break for about a decade to explore other opportunities. Now she is back as a coach. While on hiatus from Turpin, she worked as the Global Director of L&D for a multinational data/information company. Her responsibilities included executive and leadership programs, continuous performance, and professional and functional training to help drive the organization's strategy. Mary Clare also holds a Bates ExPI™ (Executive Presence Index) coaching certification.
Mary Clare Healy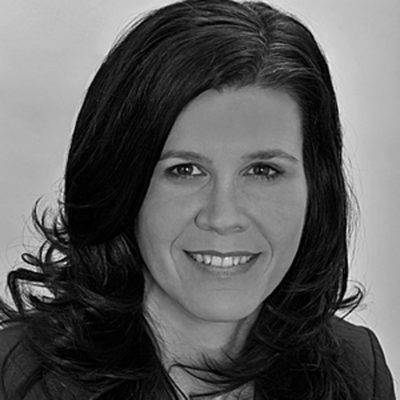 Facilitator/Coach
Dana Peters has spent the past 22 years in leadership roles, implementing strategic plans and leading solution-based sales, service, and business development initiatives. After participating in one of Turpin's public workshops, she became a huge fan of our approach to presentation and facilitation skills training. So much so, she decided to join the team. Dana is our in-house virtual delivery expert. She is also a certified Bates ExPI™ (Executive Presence Index) coach. In addition to her work at Turpin, Dana owns her own business, Mondo Learning Solutions, and also served on the board for the Southeastern Wisconsin Chapter of the Association for Talent Development. In her previous life, Dana spent 15 years in the credit union industry as the Executive Vice President of a mid-sized credit union in Milwaukee. She holds a BA in Psychology and Sociology from St. Ambrose University.
Dana Peters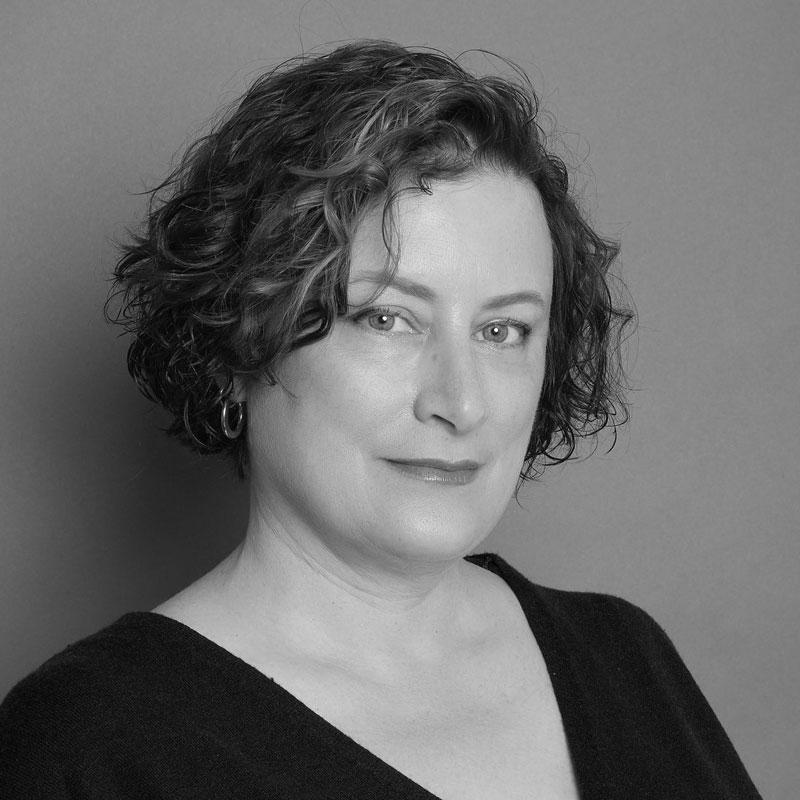 Facilitator/Coach
Barbara Egel is an experienced trainer and presenter who has worked in a variety of fields, from qualitative consumer research to high-level communication strategy consulting. In each of her roles, Barbara has specialized in helping people get comfortable in situations that, at least at first, are uncomfortable. Her strengths lie in asking the right questions to lead learners to their own solutions and in spotlighting the connections between granular communication decisions and their large strategic outcomes. Barbara is also on the faculty at Northwestern University, where she teaches Design Thinking and Communication, a required course for engineering undergraduates. At Turpin Communication, Barbara is a workshop coach and was the developmental editor of The Orderly Conversation.
Barbara Egel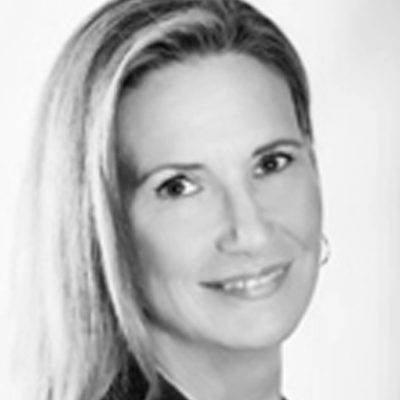 Facilitator/Coach
Milena Palandech started her career more than twenty years ago as a facilitator for a company that specialized in classroom-based communication skills training. When training started moving online, she went to work for one of the largest eLearning companies, where she helped corporations develop online courses for their employees. Over the years, she has held roles in L&D, sales, sales management, and operations. She is a coach for Turpin workshops and is often called upon for executive coaching.
Milena Palandech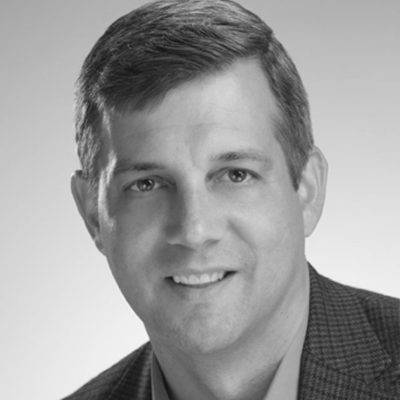 Facilitator/Coach
Blaine Rada worked as a corporate trainer in the mortgage industry for 20 years. At Turpin, he coaches individuals to be more effective communicators, and he believes all communication, whether it is written, spoken, or in an online environment, begins with proper context setting. Blaine was named "America's Greatest Thinker" by winning The Great American Think-Off, a national philosophy competition. He holds a Certificate in Distance Education from Indiana University and has achieved the highest earned designation in the speaking industry, the Certified Speaking Professional (CSP) from the National Speakers Association.
Blaine Rada, CSP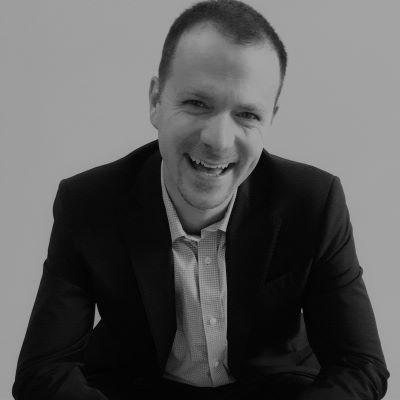 Facilitator/Coach
Daniel Lobb, CPTD, has been CPTD certified since 2012 and has spent 15 years in talent development. He served for seven years on the Piedmont ATD board of directors in a number of roles, including president, and spent three years as a National Advisor for ATD (NAC). His first career was in tour and travel, where he spent nearly a decade co-managing a group travel business. He is currently the president of TRP Enterprises, Inc., an internationally known training company. He leads several trainer certification courses annually and actively consults with and delivers learning programs to businesses around the country, including several Fortune 500 clients. Originally from upstate New York, he is an alum of the State University of New York. He and his wife Irene live in the Yadkin Valley of North Carolina with their three sons. He is a pilot, an active leader with Scouting BSA, a backyard beekeeper, and a lifelong learner.
Daniel Lobb, CPTD
TESTIMONIALS
What Our Clients Say
"… really insightful, and I appreciate the depth of this feedback, both for myself and my directs… for example {X participant} just facilitated for the first time in a 'real' setting yesterday and crushed it. We have really seen a difference in her confidence."
VP of Leadership & Learning
- Global Management Services Company
"I was very pleased with the training the Turpin team provided to our client service teams. It was well received by the management team as well as all the learners that participated. The teams were engaged, took all the role plays seriously, provided solid feedback, and learned from other each other. They will be able to put this training to work, and we will have more effective client interactions because of it, which ultimately helps us maintain and grow our client base. Well done to the Turpin team!"
Assistant Vice President
- Global Property Insurance Company
"Thanks for sharing your expertise. We're seeing results already!"
IT Assistant Manager
- Virtual Meetings That Work Webinar Attendee
[The most valuable part of the program was…] "Practicing in a safe environment with valuable feedback, particularly on how we use the space in the room."
Account Engineering Group Manager
- Insurance Company Employee, Workshop Attendee
"The training went phenomenally well. Of the four classes in the leadership program, Turpin's was the best. Very well received."
Lead Leadership Development Consultant
- Federally Funded Research Non-Profit Client
"This is the best real-world sales training I have received on how to give a presentation: from organizing to delivering. Thank you for helping me grow professionally."
Sales Manager
- Medical Supplies Manufacturer Employee, Workshop Attendee
"I attended one of these today and it was really enlightening. And this isn't my first rodeo with webinars on how to webinar! Great easy-to-use tools were shared."
Director of Learning & Development
- Fortune 500 company, Virtual Meetings That Work Webinar Attendee
"Working with you all has been a real treat and we highly value your partnership, friendship, and the wealth of knowledge and expertise that you share – we are truly grateful!"
Learning Delivery Manager
- Higher Education Client
"Thank you very much; very informative and well presented!"
C-Suite Executive
- Leadership Communication in the Virtual World Webinar Attendee
Turpin Communication is proud to work with the world's top brands