Presentations and Webinars
Skill-Awareness Presentations and Webinars
Turpin regularly holds public webinars and conducts private, customized webinars, conference presentations, and corporate lunch and learns designed to lay the foundation for effective business communication. These sessions focus on making participants aware of the skills and concepts they need to be more comfortable, effective, and confident communicators.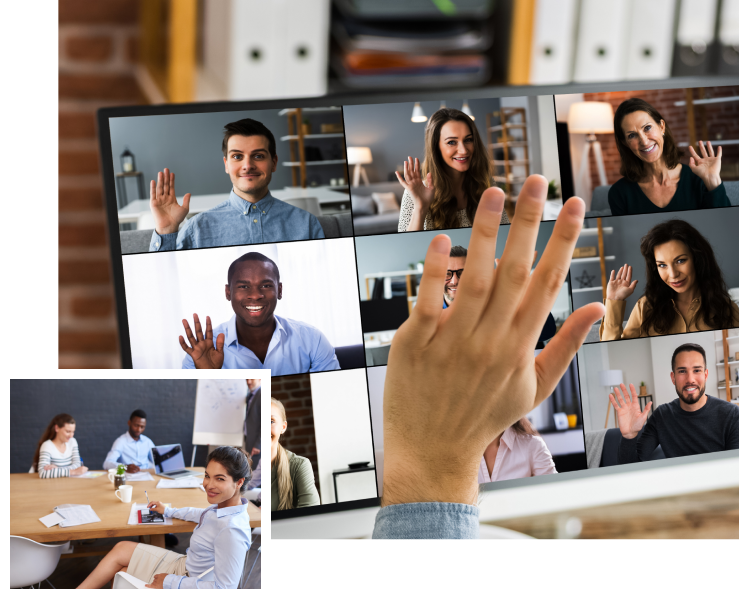 These sessions are usually focused on only a few learning objectives and are designed to introduce participants to concepts without the practice time associated with full-blown workshops.
Benefits of
Presentations and Webinars
Large Groups
These sessions are designed for larger groups, allowing many individuals in your organization to gain knowledge of fundamental communication concepts and techniques.
Content Focus
Our webinars and presentations provide participants with a focused overview of key communication concepts.
Bite-sized Sessions
Our webinars and presentations are typically 60 – 90 minutes, so participants can easily acquire an awareness of new communication skills and concepts without negatively impacting their time away from work.
Tailored Content
All corporate speaking engagements are tailored to the hosting organization. This includes but is not limited to using your platform (if desired) and crafting the content to meet team and organizational goals.
Get Started in Three Easy Steps
Our Proven Process
Our sole focus is improving business communication so that business gets done. We work closely with our clients to develop and deliver training and coaching that enables employees to succeed, no matter their challenges. Our training focuses on specific business goals, such as closing a deal, improving decision-making, aligning teams, and growing leadership capability.

Schedule a Discovery Call
We will discuss your team's specific communication challenges, struggles, strengths, and weaknesses.

Get a Customized Plan
You'll receive a customized and comprehensive training plan designed to meet your team's needs and goals.

Receive Expert Training
Our expert communication coaches will deliver training that will strengthen individual and team communication within your organization.