Feedback Without Fear
Coaching that Builds Employee Engagement and Retention
Date: January 11, 2024 10-11 am CT | 11 am-12 pm ET
About this Event
Studies show that employees who don't receive constructive feedback are more likely to look for another job. But let's face it, providing in-the-moment feedback on communication skills can be tricky and a bit daunting. There are several reasons for this, and any of them can lead to unintended results, which can be as damaging to the employee and the business as providing no feedback at all.
First, you may feel uneasy about delivering a negative message, or maybe you're afraid of hurting your employees' feelings. Second, they may not be ready to hear what you have to say and become overwhelmed or defensive. As a manager, addressing issues as they arise is your responsibility and will enable you to build capability among your direct reports.
This webinar offers the guidance you need to provide actionable feedback with attainable results that will become the basis of a trusted mentor-mentee relationship leading to more successful employees and better business outcomes.
Who Should Attend
This webinar is useful for managers who provide communication feedback to their direct reports. It is especially useful for sales managers and others who routinely conduct "ride-alongs" or shadow team members when meeting with customers.
Looking for a webinar or onsite presentation tailored for your team and organization's culture? Contact us today.
Key Learning Objectives
During the webinar, you'll learn how to connect with employees in a way that resonates with them. We'll also eliminate the discomfort you may feel when providing one-to-one feedback. This includes how to
Show up for your employees and be the role model they need
Use goals your employees set for themselves as your guiding star when providing specific and actionable feedback
Leverage peoples' strengths
Implement an effective step-by-step coaching model to meet them where they are and simplify feedback
Keep coaching conversations positive and on the right track
Speaker Bios
Dale Ludwig & Greg Owen-Boger
Dale Ludwig and Greg Owen-Boger are the co-authors of The Orderly Conversation: Business Presentations Redefined, a book that challenges conventional thinking about what it means to present and facilitate in today's business environment. Their second book, Effective SMEs: A Trainer's Guide for Helping Subject Matter Experts Facilitate Learning, was published in 2017 by ATD Press.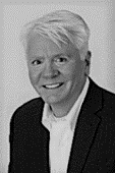 Dale Ludwig is President and Founder of Turpin Communication. Since 1992, he and his partners have developed methodologies that challenge much of the conventional wisdom in the field of communication skill development. Dale has a Ph.D. in Communication from the University of Illinois at Urbana-Champaign. He is a frequent blogger and is also the author of the white paper "Getting Past 101."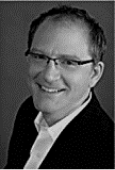 Greg Owen-Boger is the EVP of Learning and Business Development at Turpin Communication. Schooled in management and the performing arts, Greg brings a diverse and entrepreneurial set of skills to the organization. He joined Turpin in 1995 and now serves as a communication trainer and executive coach for Turpin's largest clients. Greg is a popular speaker and blogger and makes frequent guest appearances at conferences and a variety of external blogs and podcasts.