Executive Coaching
Executive Coaching for When the Stakes are High
Our executive coaching provides highly tailored one-on-one communication consulting for executives. We start by assessing each individual's communication goals and challenges, then provide focused, expert coaching to help them develop and hone lifelong communication skills. This involves helping each executive understand their own unique professional brand. By increasing their awareness of how they are perceived by others, we ensure that the result of their communication matches their intentions.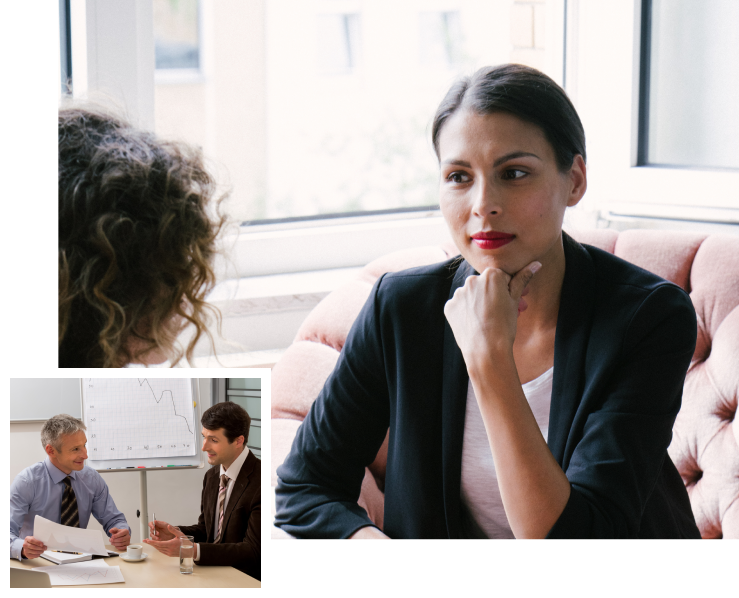 Get Started in Three Easy Steps
Our Proven Process
Our sole focus is improving business communication so that business gets done. We work closely with our clients to develop and deliver training and coaching that enables employees to succeed, no matter their challenges. Our training focuses on specific business goals, such as closing a deal, improving decision-making, aligning teams, and growing leadership capability.

Schedule a Discovery Call
We will discuss your team's specific communication challenges, struggles, strengths, and weaknesses.

Get a Customized Plan
You'll receive a customized and comprehensive training plan designed to meet your team's needs and goals.

Receive Expert Training
Our expert communication coaches will deliver training that will strengthen individual and team communication within your organization.
View our complete Course Catalog to find Executive Coaching that's right for you.
Full Course Catalog