What Makes Us Unique?
We Redefine Business Presentations as Orderly Conversations®
We build skills by helping our clients and their teams unlearn out-of-date, unhelpful communication "rules" and replace them with practical knowledge, tools, and techniques that will remain with them for a lifetime. Instead of teaching speech-making techniques, we focus on helping people manage Orderly Conversations.
Turpin Communication believes that professionals at all rungs of the corporate ladder —from the newly hired to the C-suite—can be effective communicators if given proper training. For communication skills training to be effective, it must be delivered in response to the unique needs of each client and learner. This can only be done by focusing on the type of communication that actually takes place in business and understanding the needs and perspectives of each learner.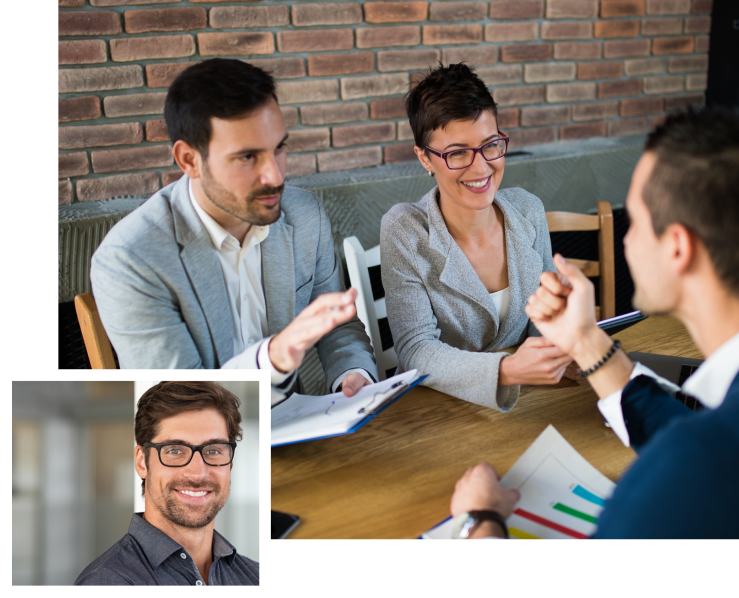 Orderly Conversations
We were the first in the industry to redefine business presentations as Orderly Conversations, a type of communication prepared to achieve a specific goal but takes place as a spontaneous exchange between presenter and audience. The success of an Orderly Conversation depends on managing the tension between the plan and genuine spontaneity. Most importantly, a speech is not an Orderly Conversation. Understanding this fundamental concept can make all the difference.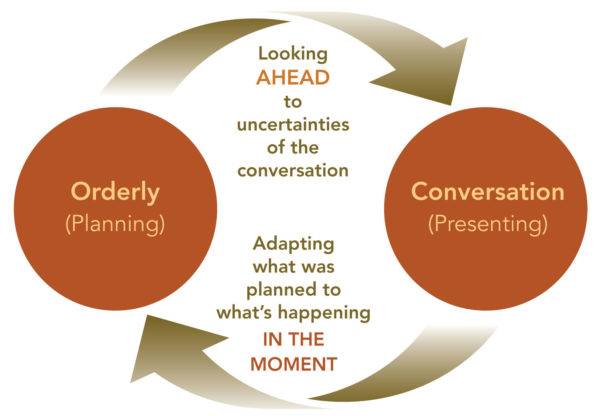 Communication Skill Development
Can Take Different Paths
All Turpin engagements are tailored to the specific needs of each organization and the individuals involved.
They may be conducted on-site, virtually, or a combination of the two.
We demonstrate a more effective way to communicate
Business presentations, training sessions, and meetings are Orderly Conversations—spontaneous, interactive, and focused. Their purpose is to get business done as efficiently as possible.
We clarify the goals and limits of preparation
Conversations cannot be scripted, but they can be framed. A solid frame establishes context, relevance, and structure for the interaction that will take place.
We demystify the process of engaging people in a conversation
When business communicators develop the skills to relax, remain focused, and initiate the conversation, they can forget about arbitrary rules and achieve success.
We embrace everyone's Default Approach
Improvement is simplified when people recognize that their strengths and preferences are unique to them. We call this a Default Approach, and it must be taken into account. When it is, individual strengths can be maximized, and weaknesses overcome. It starts by identifying what works best for each individual and building skills from there.
We reassure people that it's not always about how much they know
Responding to questions and comments is not simply about having the correct answers. Many times, it's more about listening, clarifying, being concise with your answers, and connecting the dots.
Real-life communication situations
We don't avoid the complexities of real-life content. During our workshops, participants practice an upcoming presentation, meeting, or training session. This gives them the best opportunity to receive practical feedback that they can apply right away as they assess and build their skills.
At Turpin Communication, we focus on the underlying transferable skills required for successful business communication. It starts with building awareness of the skills required and then assessing your use of them. By growing your self-awareness and narrowing your focus, skills are developed and honed for a lifetime of success.
Get Started in Three Easy Steps
Our Proven Process
Our sole focus is improving business communication so that business gets done. We work closely with our clients to develop and deliver training and coaching that enables employees to succeed, no matter their challenges. Our training focuses on specific business goals, such as closing a deal, making decision-making easier, aligning teams, and growing leadership capability.

Schedule a Discovery Call
We will discuss your team's specific communication challenges, struggles, strengths, and weaknesses.

Get a Customized Coaching Plan
You'll receive a customized and comprehensive training plan designed to meet your team's needs and goals.

Receive Expert Training
Our expert communication coaches will deliver training that will strengthen individual and team communication within your organization.