In any training situation, what the business is paying for is business results. That's why all training programs need to focus on relevance and efficiency. Our training for trainers builds results-oriented facilitation skills for three types of trainers: (1) Talent Developers, (2) "Accidental Trainers," and (3) Subject Matter Experts (SMEs). Turpin helps training professionals present information and facilitate adult learning expertly. Every trainer's goal is that after training, when employees get back to work, they're motivated and able to apply what they've learned. We help trainers achieve that goal.
Schedule Discovery Call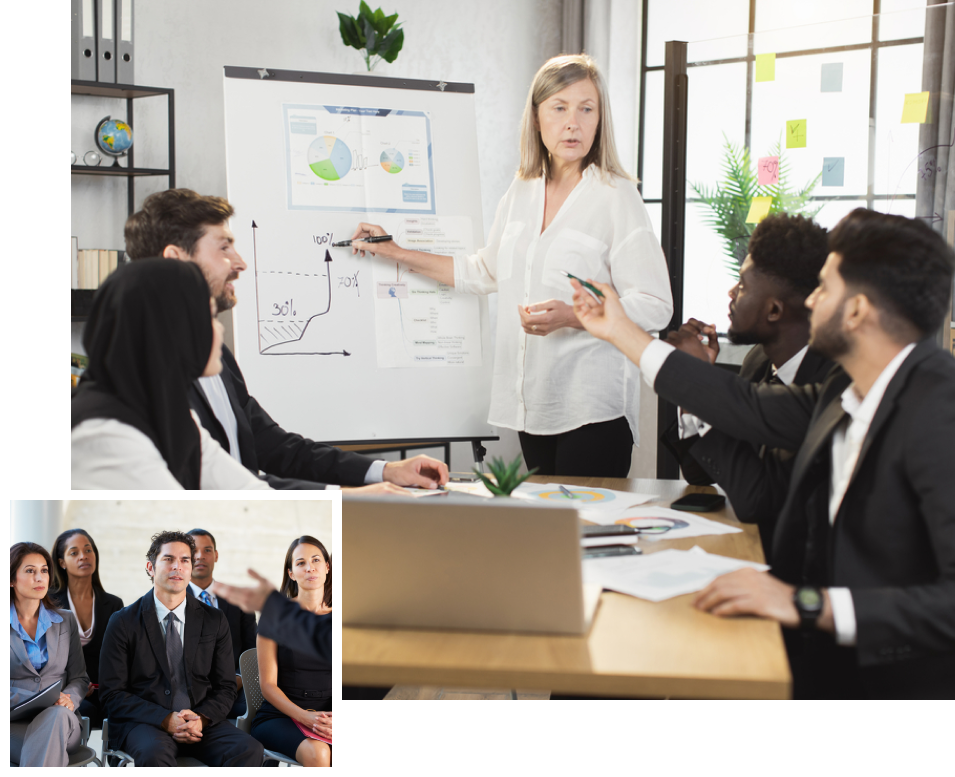 Training And Facilitation

Traditional
Classroom
For traditional (face-to-face) classroom training, we focus on helping your trainers be more effective and efficient facilitators to ensure that what's being taught is learned and applied on the job.

Virtual
Classroom
Training in a virtual classroom requires a different skill set from in-person training to ensure you're including and engaging all learners. We focus on helping your trainers transfer their face-to-face skills to the virtual platform they use.

Active Learning Classroom
More and more, training is being conducted in Active Learning Classrooms where the training focuses on interactive, hands-on practice. We were pioneers in the Active Learning Classroom, and we help trainers get comfortable in rooms that have no "front."

Instructor
Certification
Our certification program is designed to help professional trainers adopt and teach The Orderly Conversation® methodology. This solution creates a scalable, cost-effective way to bring the business benefits of more effective communication to your enterprise or clients.