Effective SMEs
How to help subject matter experts facilitate learning
Subject Matter Experts bring a depth of experience, credibility, and relevance to live instructor-led training. Their contributions and institutional knowledge are immeasurable.
Reliance on them in the training room also brings a certain amount of risk because SMEs are not, in most cases, experts in facilitation. It's our responsibility then, as learning professionals, to do what we can to design learning events to play to their strengths and to coach them to be successful in the training room.
In this session, we'll discuss ways to improve their likelihood of success. We'll begin by identifying ways to design learning events specifically for SMEs and end with non-threatening coaching techniques you can use to help them improve their delivery.
Talent Development professionals participating in this session will leave with solid ideas for how to design for and coach SMEs to be more successful facilitators of adult learning, including how to
Set expectations with SMEs for how to be TD savvy
Design slides and facilitator guides to serve as in-the-moment job aids
Set up activities so that they are easy for SMEs to execute
Coach SMEs to deliver content and facilitate learning by improving their delivery
skills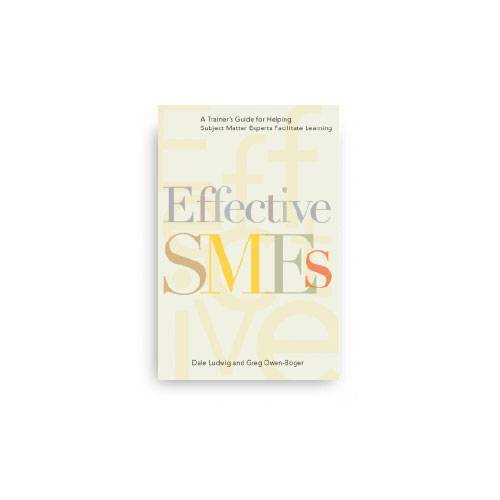 Copies of Effective SMEs: A Trainer's Guide for Helping Subject Matter Experts Facilitate Learning may be included for each attendee.
"An engaging blend of humor and knowledge to help us explore and identify difficulties with SMEs, but also advice on how to address these issues." Conference Attendee