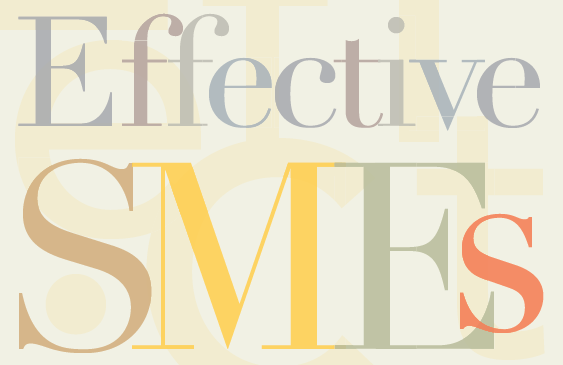 Dale Ludwig (Turpin's Founder) and I are happy to announce the launch of our new book, Effective SMEs: A Trainer's Guide for Helping Subject Matter Experts Facilitate Learning!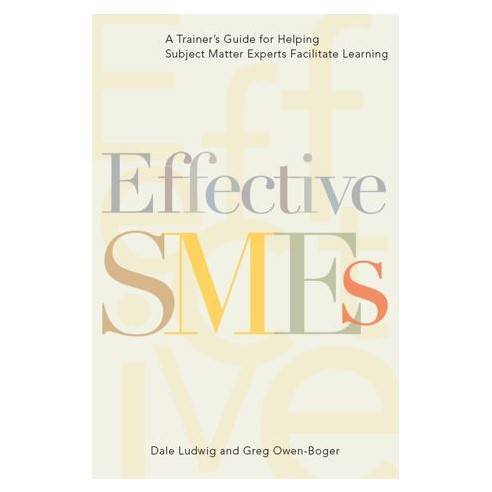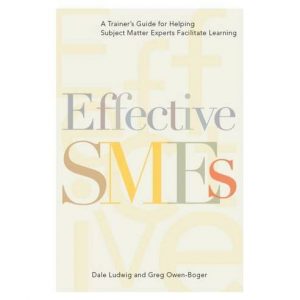 This book has been in the making for quite a while. We've been working with subject matter experts (SMEs) for years, helping them be more effective in their role as trainers. There's a lot that's been written about consulting with SMEs to develop training content, but nothing written about helping them succeed once they arrive in the training room. This book sets out to change that.
The book has two different audiences:
Instructional Designers (IDs) who design learning events for SMEs to deliver.
Talent Development professionals who should coach SMEs on their facilitation skills before the learners enter the room.
I use the term "should" in the second bullet above because many SMEs don't get the training and coaching they need to be successful. Delivering training is like a presentation. There's a PowerPoint on a screen, and someone's talking about it. Facilitating learning, though, involves much more. This book is designed to help TD professionals help their SMEs understand that.
We're thankful to ATD Press and Amanda Smith for recognizing our expertise in this area. The ATD conference sessions that I've led on this topic have been standing room only for a few years. Because of that, Amanda asked me to shoot some videos on the topic. The popularity of those sparked the idea for this book.
Effective SMEs launched today, November 7, 2017, and is available at the ATD bookstore and Amazon.
What our pre-readers had to say (can you see us blushing?):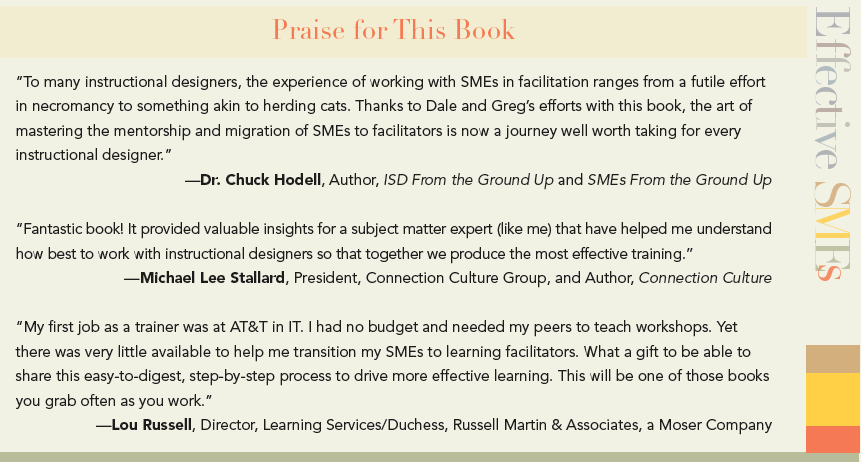 Excerpts from the Book:
Risks and Rewards of Subject Matter Experts (SMEs) in the Training Role
Consider the SME's Strengths: from "Effective SMEs"
Criteria for Selecting Instructional SMEs
The 1st Fundamental Principle of Success in the Training Room: From "Effective SMEs"
The 2nd Fundamental Principle of Success in the Training Room: From "Effective SMEs"
The 3rd Fundamental Principle of Success in the Training Room: From "Effective SMEs"