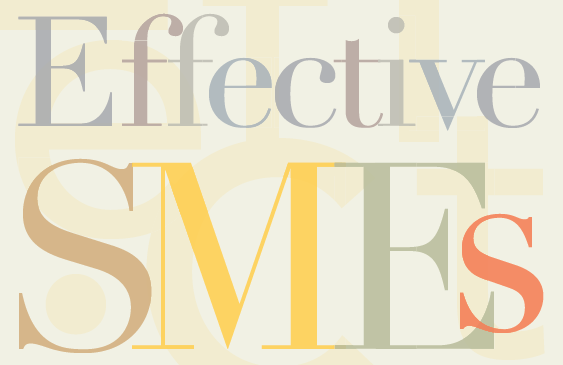 This is an excerpt from "Effective SMEs: A Trainer's Guide for Helping Subject Matter Experts Facilitate Learning." In this excerpt, Dale Ludwig (Turpin Communication's Founder) and Greg Owen-Boger (Turpin's VP) discuss the rewards and risks of asking SMEs to deliver training.
---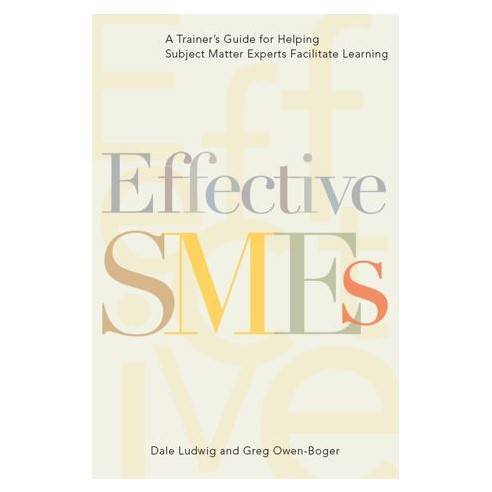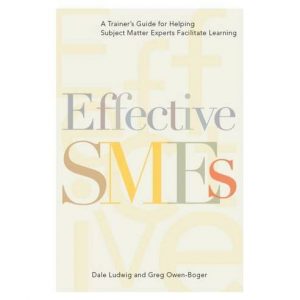 If you've ever worked with subject matter experts (SMEs) in the training room, you know they can bring depth of experience, credibility, and relevance to live instructor-led training. The stories they tell enrich the process and offer learners insight into how someone who works in the business thinks about their portion of it. When SMEs deliver training, their institutional knowledge is transferred to others. For these reasons, the value their contribution brings to the organization is immeasurable.
Reliance on SMEs (we pronounce it smees) also brings with it a certain amount of risk. After all, they are not experts in talent development. They are subject matter experts. While they want to do well in the classroom, it is an environment unfamiliar to them. Often, SMEs assume that simply presenting information leads inevitably to understanding and learning. In many cases, they struggle to assume the learner's perspective when speaking from their own. Left unchecked, they may want to include everything they know about their topic. Any combination of these risks can result in disengaged, frustrated learners. And, in the long term, this negatively affects both the business and the reputation of talent development.
As learning professionals, we need to do all we can to help SMEs use their expertise to serve the learning process. That means that materials should be developed with the SMEs' needs in mind. Their strengths and weaknesses as communicators should be taken into account. SMEs should be coached to deliver information clearly, set up and debrief learning activities, and facilitate fruitful discussions. They also need permission and freedom to make the delivery of the content their own. Without this support, SMEs will not be set up for a successful learning conversation.
The challenge for instructional designers (IDs), though, is that providing this support is difficult to do, given their responsibilities in the process. For example:
In their attempt to help the SME deliver content clearly, designers may produce a script that the SME struggles to follow.
In the name of accuracy, they may produce overly complex materials that confuse SMEs and learners.
To keep the learning process lively, they may include activities that look good on paper but are difficult for SMEs to facilitate.
In the spirit of consistency, they may lock down the design, unintentionally discouraging SMEs from "making it their own."
By offering SMEs advice on facilitation best practices, they may inadvertently increase SMEs' anxiety about delivery.
While the tension between the SME's needs and the ID's goals will never be fully resolved, it can be understood and managed.
---
For more information or to order the book, go to ATD Press, Amazon, or Barnes & Noble.