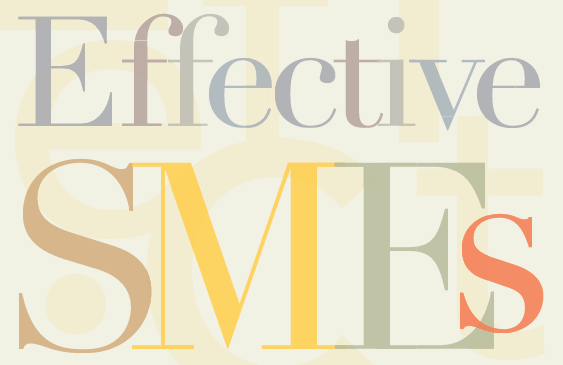 This is an excerpt from Effective SMEs: A Trainer's Guide for Helping Subject Matter Experts Facilitate Learning." In this excerpt Dale Ludwig (Turpin Communication's Founder) and Greg Owen-Boger (Turpin's VP) discuss the third of three fundamental principles for success in the training room.
---
Design and Delivery Must Focus on Initiating and Managing the Learning Conversation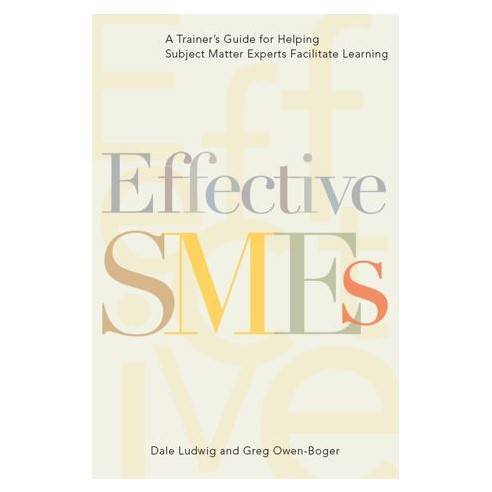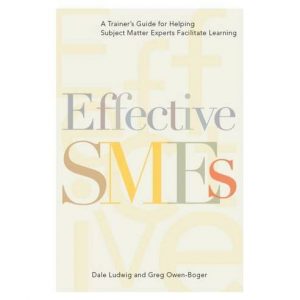 The learning conversation, just like other forms of business communication, is an orderly conversation. That means it is an outcome-oriented event that is prepared and well organized and takes place in a responsive, conversational way. Using this definition, we can move away from traditional lecturing techniques, often preferred by SMEs, and toward a more responsive, flexible, and listener-focused approach. Therefore, the third fundamental principle is that learning design and delivery must focus on helping the SME initiate and manage the learning conversation. When this does not happen, learning suffers, as you'll see in the following example.
Save Your Questions for the End

As part of an organization-wide initiative, Liz had recently taken on a new role in L&D.

She'd worked as part of the delivery team on a few successful training programs in the past, so it seemed like a logical move for her. Liz had always prided herself on her attention to detail and her methodical approach to the work that she did as a systems analyst.

Knowing that her precision had served her well in the past, she applied this approach to the first training initiative that she led. However, despite having the best of intentions, her plans did not go well.

Her new manager, Rory, called us and asked us to work with Liz and see if we could help. To do that, we read her course evaluations from the failed workshop and interviewed some of the learners. We heard comments such as:

"Liz didn't allow for questions to be asked. She said that if we had questions, we should save them for the end of the day. She was nice enough about it, but it was just weird."
"I don't think she meant it, but she was a bit condescending. At one point, we were discussing what I thought was a gray area in our procedures, and she made it sound very black and white. My manager is always saying 'it depends, and here's why. . . .' Liz didn't like it much when I brought that up."
"On the evaluation, I gave her relatively high scores because I didn't want negative comments to be traced back to me. Liz and I are friends."

After the interviews, we worked with Liz to hear her side of the story. "I want things to be just right," she said. "I was nervous because it was my first training event in my new role. I was given slides and a facilitator guide. There was a lot there. I was nervous about the content, so I figured I had to memorize everything. During my dry runs getting ready for the training event, I rehearsed everything I wanted to say and how I wanted to say it. I even practiced where to stand and when to gesture. Once the big day came and people started asking questions, I freaked out! They pulled me off course, I forgot where I was, and I lost my confidence. It was awful."

The coaching that we provided hinged on helping Liz shift from a lecture-based approach to a conversational approach. This was a big change for her, but she came to realize that as a learner, she actually prefers a looser style herself. She explained, "It's strange to make that realization. I love a good debate, when there's a lot of back and forth in the classroom. When I'm in training as a learner, I get bored when someone just lectures. Why in the world did I think I should do that myself? Good grief. I feel as if I should apologize to that group of learners."
---
For more information or to order the book, go to ATD Press, Amazon, or Barnes & Noble.