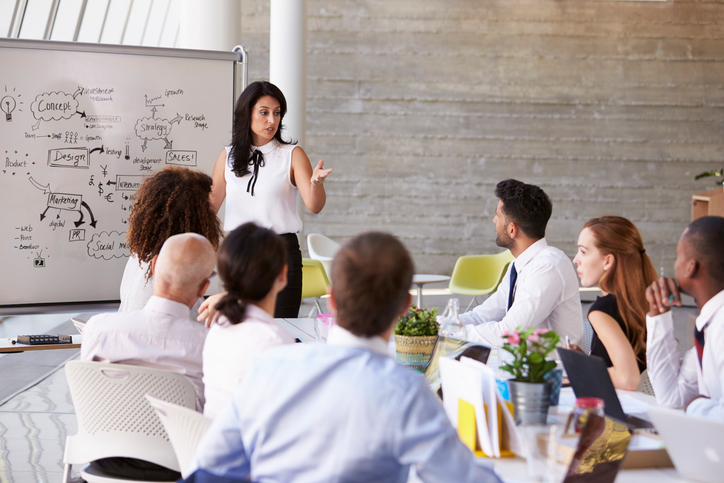 Business people step into the role of facilitator in a variety of situations. Because of this, we provide facilitator training options to meet the range of needs our clients face.
The different types of facilitators we work with include
All of Turpin Communication's facilitator training workshops help participants develop the skills they need to succeed. For meeting facilitators, the training process focuses on the following.
Planning for the discussion

Identifying the intended outcome
Developing an agenda
Framing the meeting to reflect the perspective of meeting attendees

Creating the conditions for a fruitful discussion

Engaging attendees in the conversation and making them feel safe
Setting context and laying the groundwork
Following the agenda without stifling the discussion
Asking the right questions
Encouraging equal participation among attendees
Managing conflict if it arises
Listening for what's said and what's not
Observing without judgment
Connecting dots, summarizing, knowing when to move on

Closing the discussion

Helping others reach consensus and make decisions
Documenting the discussion and decisions that are made
Setting next steps
If we can help you or your team hone their facilitation skills in any of the situations described here, let us know.
Contact us at info@turpincommunication.com or call 773-239-2523