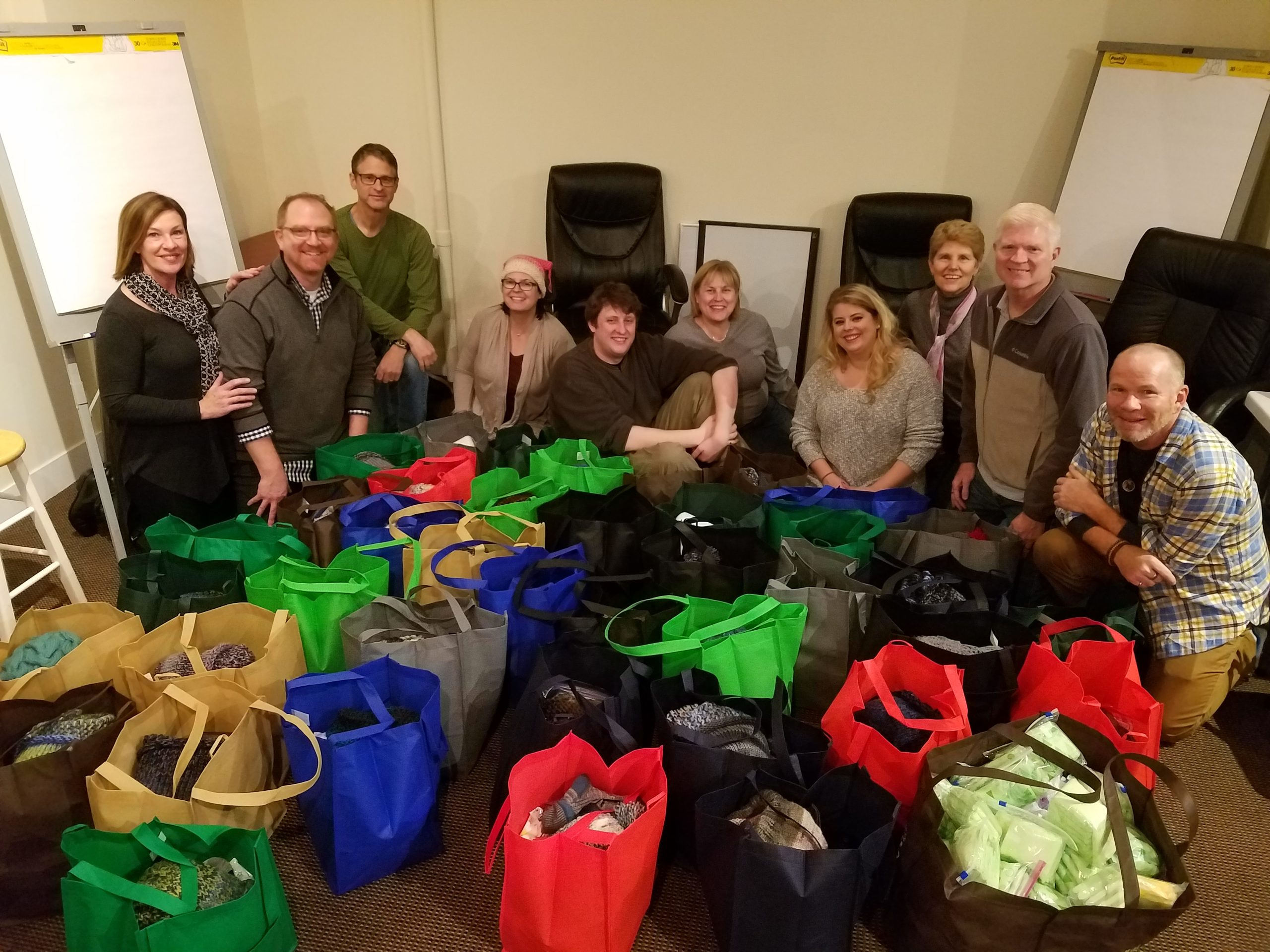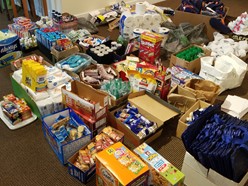 On Saturday, November 18, 2017, Turpin Communication employees and "friendlies" came together to assemble 40 care packages for a group of homeless women in Chicago.
Each package contained about $50 worth of food, toiletries, first aid items, gloves, and a hand-knit hat and scarf. They also included a lot of love and a personal hand-written card for each of the recipients.
"We have some of the best people helping us with this project," said Greg Owen-Boger, Turpin's VP. "When we started this project, it was important to us that each care package include a hand-knit scarf and hat. That's a lot of knitting, and our team really came through! We received so many handmade items that we have a really good head start on the February drive."
Hand-knit items came from as far away as Montana and Ohio. Financial and gift donations came from as far away as California and the east coast. "When you add up all of the donors, knitters, and day-of volunteers, we had nearly 30 people contribute for this drive. We do this once every quarter, so it's nice to have so many people who are willing and able to lend a hand every time we do this."
About Turpin Cares
Turpin Cares is a philanthropic project sponsored by Turpin Communication.  On a quarterly basis, our employees and "friendlies" get together to assemble care packages for the homeless in Chicago. We distribute the bags through shelters and by handing them out one-by-one when we see someone in need.
Each care package is loaded into a reusable tote and contains
Items to provide comfort, including hand-knit hats and scarves, socks, and gloves (in the winter months)
Packaged food
Items to help with hygiene and first aid
Interested in getting involved? Contact Turpin's VP, Greg Owen-Boger. greg@turpincommunication.com