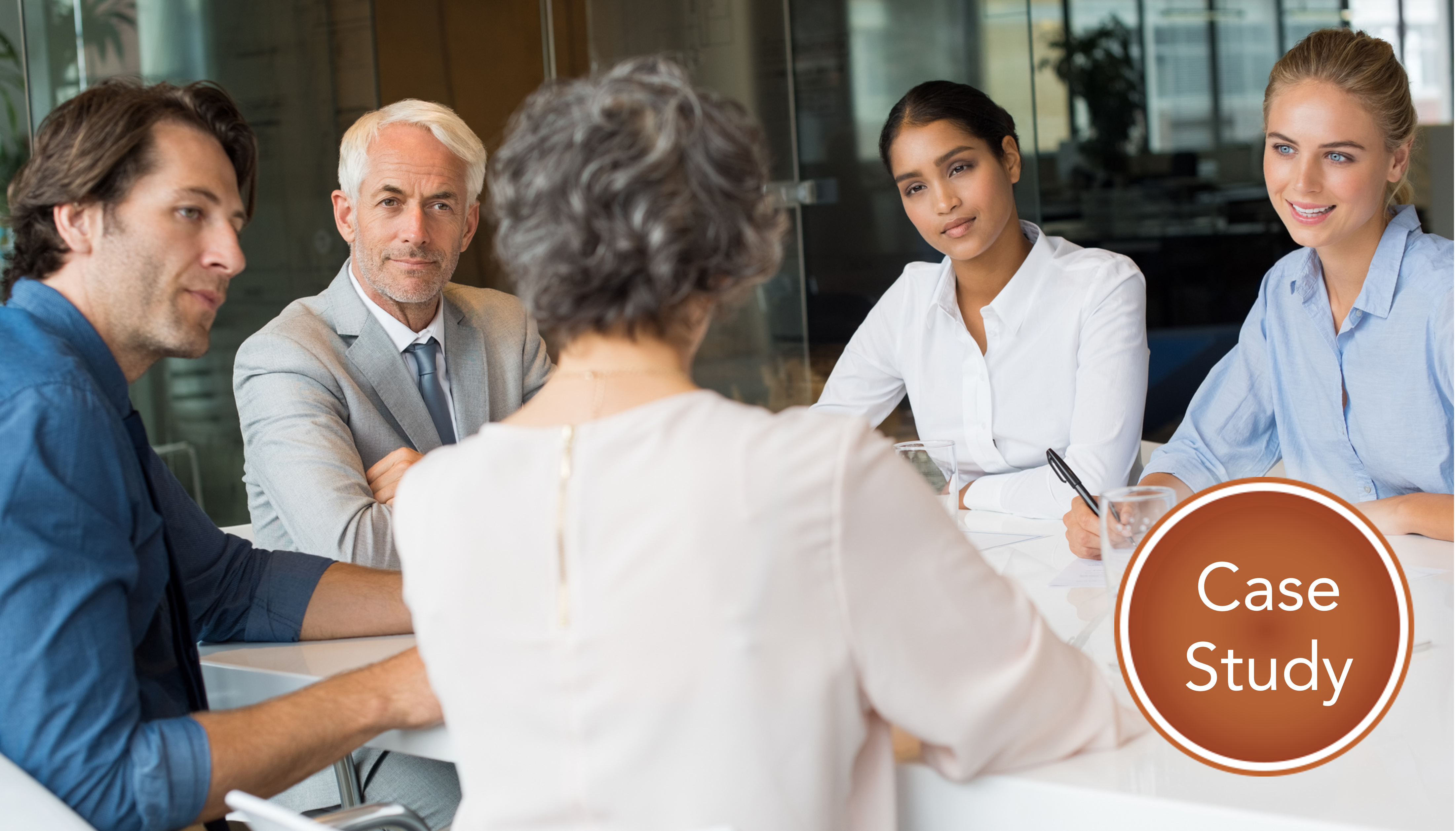 When people participate in Turpin workshops, individual members and teams enjoy a host of secondary benefits beyond greater comfort with their own communication skills. Managers and leaders are often pleasantly surprised by how team meetings become more efficient, leadership skills start to emerge, relationships blossom, and so on. We often hear that teams "Turpinize" their communication after attending a Turpin workshop.
In this series of Case Studies, we demonstrate how select clients have benefited from our work.
---
Co-facilitating Effective Client Meetings when Competing Priorities are Front and Center (and You're a Detail-Oriented Engineer): A Case Study
Training Goal
To help account teams understand the complexities and nuances of nurturing long-term relationships in high-stakes meetings when the high-level people they're meeting with have competing priorities.
Organization
Global Commercial Property Insurance Company serving the Middle Market
Trainees
Account teams made up of young Engineers and Underwriters
Types of Meetings
High-stakes team meetings with CFOs and brokers to onboard new clients, review complex multi-location insurance programs, make risk-control recommendations, and sell new services.
Business Challenge
This organization, which is nearly 100 years old, has been known among CFO circles as being pushy, expensive, and inflexible with risk control recommendations. This resulted in contentious relationships and high client turnover, which led to profitability challenges. The existing onboarding program for newly promoted Engineers and Underwriters was inadequately preparing them for the job at hand.
Solution
Working with leadership and account team managers, we completely retooled the onboarding program to focus on preparing the account teams to co-facilitate effective meetings and nurture relationships with their clients and brokers. This involved helping the team members take a long-term approach by identifying a minimal acceptable outcome for each meeting and crafting the conversation to focus on the insured's point of view. Using a customized meeting planner tool, the teams learn to collaborate to ensure a cohesive plan is executed every time.
The multi-day workshop culminates in a high-stakes case study meeting where leaders within the organization role-play meeting attendees and provide valuable feedback based on their own real-world experiences.
This program is more than a workshop on how to run a meeting. It includes modules on
Getting to know the client's business and understanding complex interdependencies to prioritize risk control recommendations
Nurturing relationships with brokers and treating them as partners rather than adversaries
Being more compelling and persuasive through storytelling
Being more persuasive by leading with benefits when discussing complex insurance products and services
When the pandemic hit, this workshop pivoted nicely to virtual delivery, and the focus shifted to helping attendees be (and look) more comfortable and effective on video. Interestingly, leadership feels that running client/broker meetings in the virtual space may become the norm in the future. Scheduling is much easier, and more time can be devoted to account analysis and focusing on client needs rather than spending time in airports.
Quote from an Attendee
With improved meeting structure, I think I now have the confidence to run clearer, more concise meetings, which are more of a conversation than a standard presentation. This should help improve engagement with the client and ultimately improve their confidence in us. This program really taught me to just be myself (but better). I will use the tools I learned (intro, framing, leading with benefits) for my meetings for life. Thank you!!