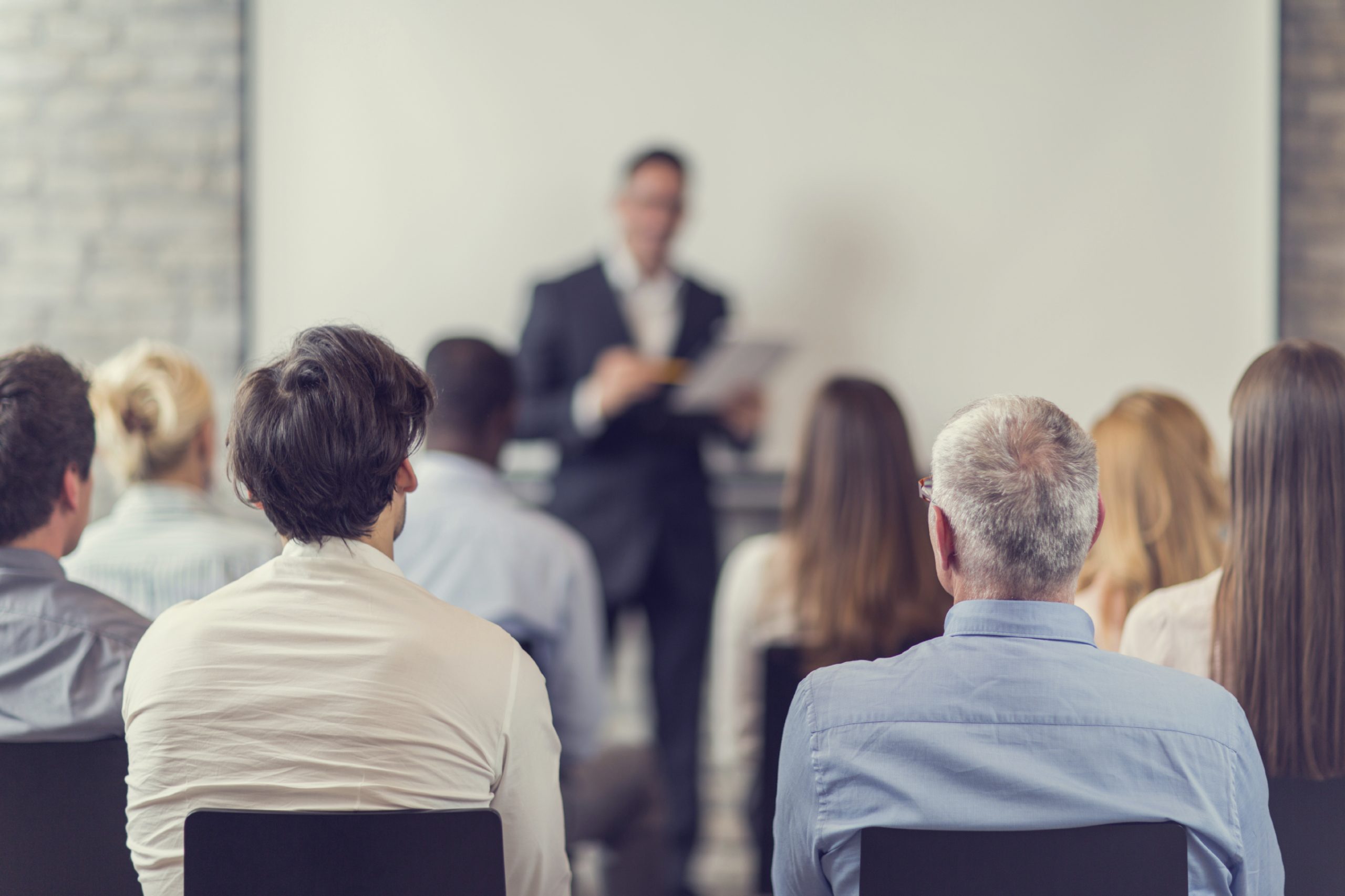 I had a conversation over the backyard fence with one of my neighbors a couple of days ago. She was home for the weekend after her first two weeks of college. The conversation focused on the campus, her new roommate, and her classes. As far as the classes are concerned, she said that most of them were large lectures, an entirely new experience for her, and one that was going to take some time getting used to.
That got me thinking about my freshman year. I remember sitting through a lot of lectures. Some of them good. Some of them difficult to listen to.
Those of us in learning and development hardly ever use the term "lecture." It's a bit of a pariah, equated with boredom and what's called death by PowerPoint. The assumption by most trainers and learning designers is that lectures are always dull. So, when they do occur (as they must), they have to be enlivened with exercises, activities, energizers—anything to break the monotony of listening to the instructor speak. Too often, this leads to wasted time and learner frustration.
It shouldn't be this way. Delivering information through lecture is not only efficient, but it also allows for nuance. Good lecturers are able to adapt what they say to the group's perspective, emphasizing relevance and context when they are not immediately obvious.
For example, let's say that you're involved in onboarding new employees. One of your jobs is to deliver a class focusing on the industry as a whole. It involves a lot of history, competitor research, differentiators in the market, a lot of information that new employees should know—although it isn't entirely clear to them why they need to know it now. If you were to have them read this information instead of hearing about it from an instructor, they might not be able to put it in context. A lecture about this information, delivered well, would do that. It would help the audience make sense of and prioritize their learning.
Another example involves the use of Subject Matter Experts in the classroom. SMEs bring a depth of knowledge and experience to the lecture format. Done well, their lectures can bring complex information to life. (Which, come to think of it, explains why some well-regarded university professors are terrible teachers: They are SMEs who never learned how to lecture.)
Three keys to lecturing well
So what can we do to make this type of delivery better? How can lecturing be a useful, effective, even enjoyable part of the training process? Here are three ways to do it.
Understand that lectures are not speeches. They are a type of conversation. You may wonder if it's possible to have a conversation when you're doing most of the talking. It is. Just stay focused on your learners and their responses—verbal and nonverbal. If you're using a script (memorized or not) or relying heavily on your notes, stop it. Speak spontaneously, just as you would if you were delivering the training information to a single individual.
Draw your energy from the group. Trainers often say to us that the information they're delivering is boring. They assume that bringing any amount of energy or enthusiasm to its delivery is impossible because the content is dull. I don't buy that. The enthusiasm you bring to the process doesn't come from what you're saying. It comes from your desire to explain what the information means to the learners. It's about your desire to make them feel that it's relevant and useful.
Make it easy to listen and remember. The surest way to lose people during a lecture is to ignore purpose, context, and structure.

Emphasize what you want learners to take away from the lecture. Be specific. This goal is not the goal of the entire class, just the lecture you're delivering.
Put the information you're talking about in the context of their work. Why is it important to them? Be specific and practical.
Give them an agenda. If your learners were taking notes based on your lecture, the notes should be a clear reflection of your outline. Again, think about how easy it was to take notes in some college courses and how impossible it was in others. Be the lecturer who communicates structure and emphasizes priorities.
Listening to one person deliver information even for just a few minutes can be a major challenge. But avoiding any sort of sustained delivery of information—or interrupting it too often to "energize" the group—isn't the answer. The key is to stay focused on your listeners' and their needs.