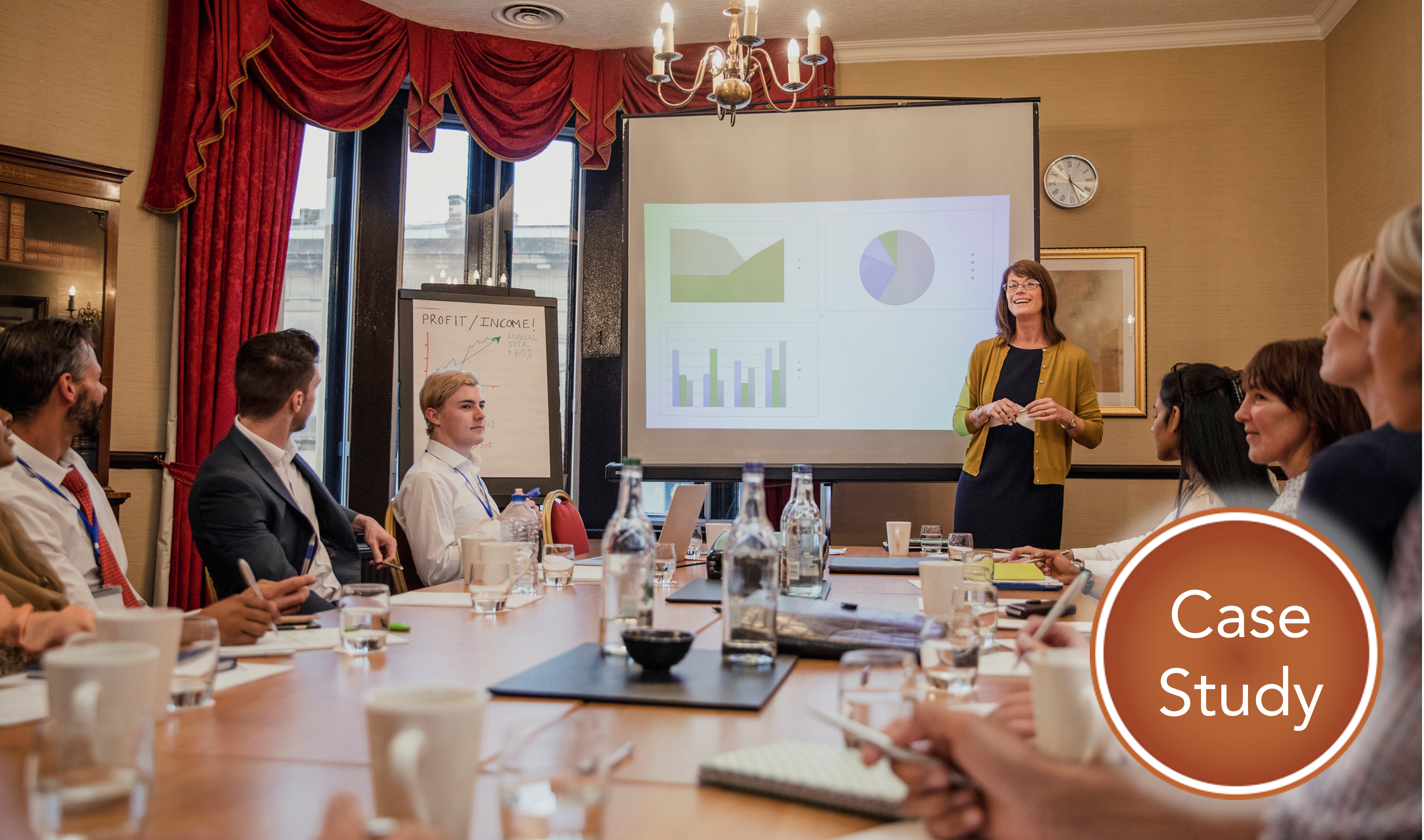 When people participate in Turpin workshops, individual members and teams enjoy a host of secondary benefits beyond greater comfort with their own communication skills. Managers and leaders are often pleasantly surprised by how team meetings become more efficient, leadership skills start to emerge, relationships blossom, and so on. We often hear that teams "Turpinize" their communication after attending a Turpin workshop.
In this series of Case Studies, we demonstrate how select clients have benefited from our work.
---
When a Disparate Group of SMEs are Tasked with Facilitating a New Certificate Program: A Case Study
Training Goal
To provide volunteer faculty members, who are subject matter experts, with the skills and techniques they need to facilitate learning both in live instructor-led situations and virtually
Organization
International professional organization of advisors who consult with complex multi-generational family enterprises
Trainees
Volunteer Faculty Members of Certificate Program who all have advanced degrees and originate from a variety of specialized disciplines, including legal, social work, wealth planning, and university instruction
Type of Training being Delivered by the Client
Multi-course certificate program delivered in a combination of face-to-face and virtual modalities
Business Challenge
The industry this organization serves was new and quickly evolving. The board of directors wanted to create a certificate program for their members in order to formalize industry and member standards. The challenge was that all of the training would have to be delivered by their senior members who may or may not have any training experience. For those who do have experience, it was limited to academic teaching, a very different process than professional training. To complicate the process even more, the ever-changing curriculum had to be kept up-to-date, and the roster of faculty members turned over every few years.
Solution
We worked with the board to set faculty standards and then designed a multi-step training program to help the faculty meet them. This included consulting on instructional design and offering guidance for keeping the curriculum up to date. We focused the skill-development training that followed on both face-to-face and virtual delivery settings. The final step in the original engagement was to provide coaching to the staff members responsible for bringing new faculty members on board.
The client's annual conference and occasional virtual meetings provide regular opportunities for us to regroup with the faculty to polish their skills, facilitate the sharing of lessons learned along the way, and keep the curriculum up to date.
From the Academic Advisor
Thank you so much for a tremendous training! Your content was right on the money for both the faculties' requests as well as ours. Thank you for facilitating such an effective training session.