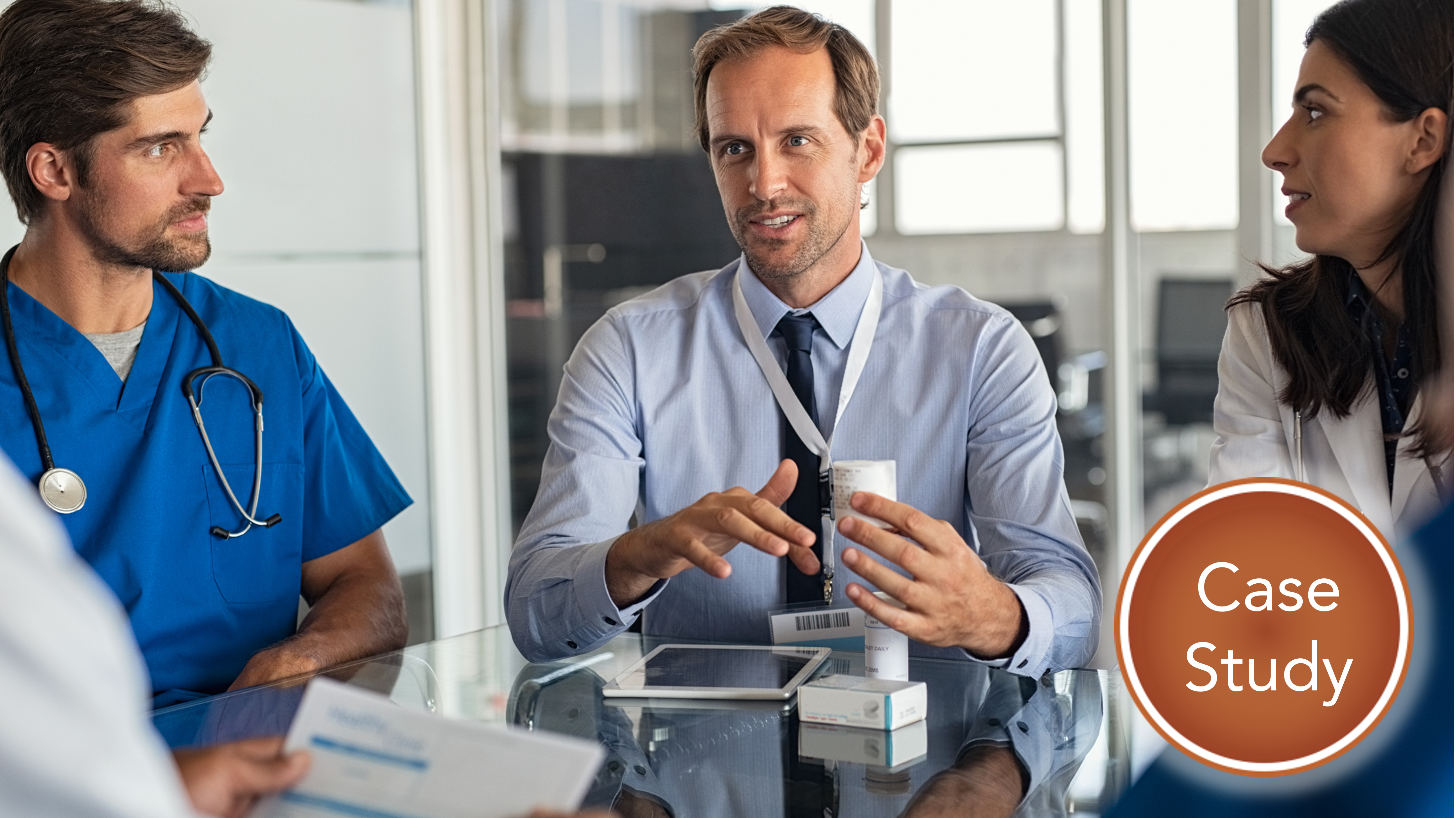 When people participate in Turpin workshops, individual members and teams enjoy a host of secondary benefits beyond greater comfort with their own communication skills. Managers and leaders are often pleasantly surprised by how team meetings become more efficient, leadership skills start to emerge, relationships blossom, and so on. We often hear that teams "Turpinize" their communication after attending a Turpin workshop. 
In this series of Case Studies, we demonstrate how select clients have benefited from our work. 
Training Goal 
To help the B2B sales team work together like a well-oiled machine when delivering team presentations and clinical workshops in face-to-face and virtual environments. 
Organization 
Healthcare Management Services 
Trainees 
Account teams made up of physicians, scientists, and business development professionals. 
Types of Presentations 
Highly technical sales and sales support presentations and clinical workshops. 
Business Challenge 
With big egos and competing priorities, the sales teams were not putting themselves or the organization in the best light. The teams rarely collaborated before a client meeting to discuss client needs or to decide what order people would speak. During client interactions, some team members would go rogue, leaving others with little time to share their expertise. Deals were not closing the way they should. Morale was low, and relationships were deteriorating.  
Solution 
We worked with the client to come up with a process for preparing and delivering client presentations and clinical workshops. This included documenting roles and responsibilities and the process for disseminating important account information in advance. We then worked with the team members to grow their self-awareness and build their communication skills. The final step in the engagement was to conduct a dry run leading up to the next high-stakes presentation. When the pandemic hit, we worked with the teams to transfer their existing skills to the virtual environment.  
From the Buyer 
Your approach hits the right note for our group. Even the more challenging personalities engaged, which is quite a feat. The training will pay dividends not only for clinical workshops but for other types of presentations the group gets tapped to do. – Sr. Director, Marketing,