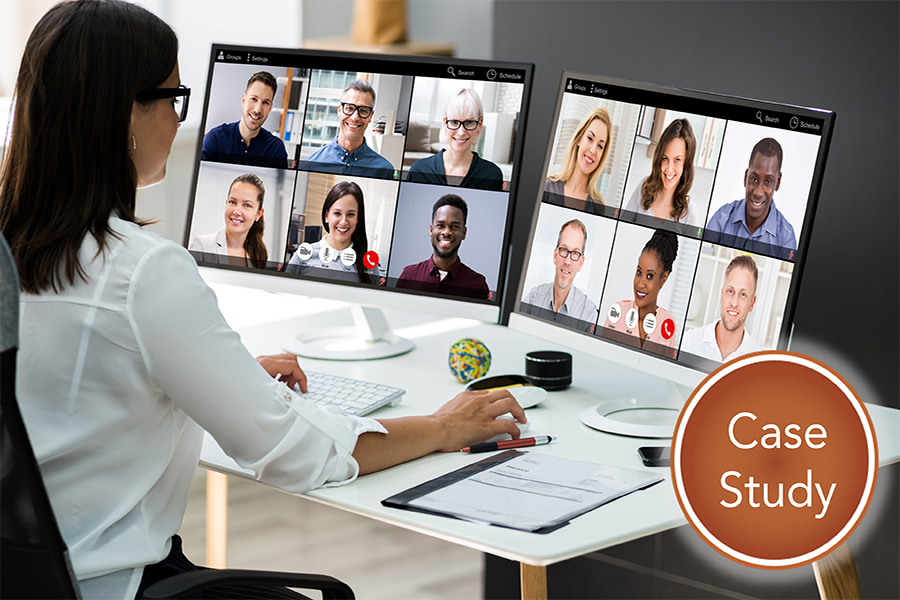 When people participate in Turpin workshops, individual members and teams enjoy a host of secondary benefits beyond greater comfort with their own communication skills. Managers and leaders are often pleasantly surprised by how team meetings become more efficient, leadership skills start to emerge, relationships blossom, and so on. We often hear that teams "Turpinize" their communication after attending a Turpin workshop.
In this series of Case Studies, we demonstrate how select clients have benefited from our work.
Training Goal
To build the sales leadership team members' self-awareness of their own unique brand of executive presence and help them be more intentional about how they "show up" in face-to-face and virtual meetings.
Organization
Financial & Regulatory Software & Service Provider
Trainees
Executive-Level Sales Leaders
Types of Communication Situations They Face
Sales presentations and meetings
Business Challenge
Covid-19 had just hit, and this team struggled to make the pivot to selling high-ticket items while meeting with clients virtually. Relationships began to weaken, and the team was not meeting the senior executive's expectations when it came to showing up for their clients and each other. She needed the team to step up and get in front of their challenges rather than being reactionary. She needed each of her direct reports to have, as she described it, "cause in the matter."
Solution
Building on the client's belief that her team members must demonstrate "cause in the matter," we created a training program where the leaders examined what executive presence and having cause in the matter looks like for them. With an agreed-to set of goals and expectations, we were able to work with the team and each individual to build the skills necessary to be successful when meeting with clients and each other. This concept meshed beautifully with our work in building peoples' executive presence.
This program rippled out to other functions within the company. This work is ongoing.
From the Buyer
Thank you again for facilitating a truly remarkable two days of training and development around Executive Presence – Cause in the Matter for our leaders. Our team benefitted greatly from your wisdom (and) your experience… Thank you for making this session so meaningful! –  EVP, Global Capital Markets