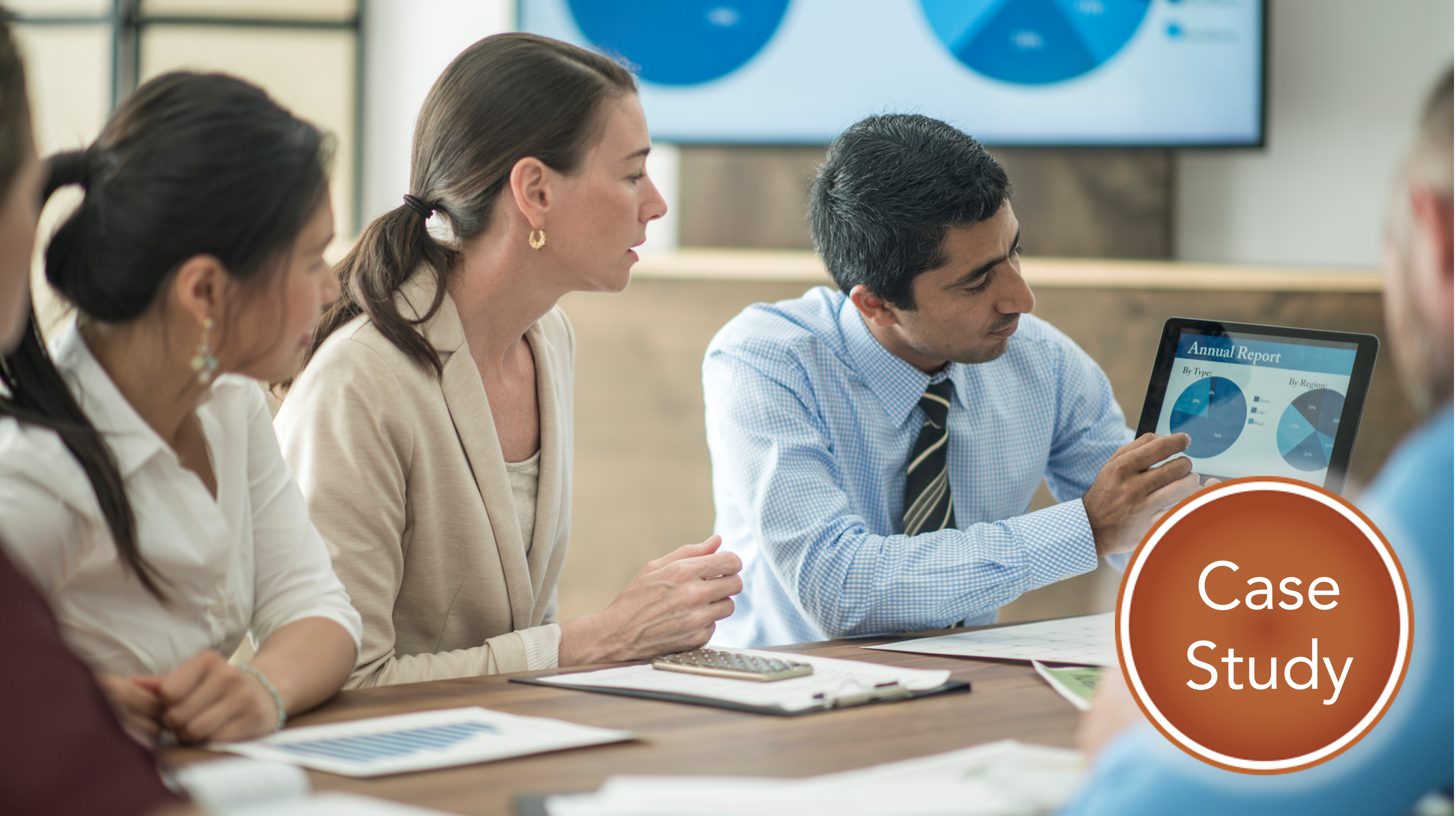 When people participate in Turpin workshops, individual members and teams enjoy a host of secondary benefits beyond greater comfort with their own communication skills. Managers and leaders are often pleasantly surprised by how team meetings become more efficient, leadership skills start to emerge, relationships blossom, and so on. We often hear that teams "Turpinize" their communication after attending a Turpin workshop.
In this series of Case Studies, we demonstrate how select clients have benefited from our work.
---
Engaging a Single Communication Training Provider with a Proven Methodology Eliminates Frustration for Trainees and their Managers: A Case Study
Training Goal
To eliminate confusion caused by multiple training providers and build the communication skills employees need to be successful in their roles and grow in their careers
Organization
Global Property Insurance Company
Trainees
Attendees in these open enrollment workshops are from multiple functions within the company at any level within the organization
Types of Communication Situations They Face
Internal and external meetings and presentations
Business Challenge
Leadership recognized how much time, energy, and money was being wasted by inefficient and ineffective meetings and presentations. There was also frustration and confusion for employees because the company used multiple communication training providers, each with a different approach and degree of success. The Learning and Development function was tasked with finding a single solution that would provide a consistent approach to improve meeting outcomes and get business done efficiently.
Solution
Turpin Communication has worked with this company since 2011. Our first entry into the organization was to help the L&D function upskill dozens of Subject Matter Experts (SMEs) to become expert facilitators of learning. This company is highly technical; to build credibility for training sessions, it was imperative that the SMEs conduct themselves appropriately in the training room. This program, which continues today, has been wildly popular among the SMEs, those in the L&D function, and leadership.
At the time, there was another training company providing presentation skills training. Managers and leadership, though, weren't seeing the results they wanted.
They realized they needed a consistent approach to communication training, so it was a logical next step for us to expand our relationship and provide additional communication training using our proven methodology.
Building on our expertise with other clients over the years, we developed two new open-enrollment workshops for the organization, one for meeting facilitators and one for presenters. Both are highly tailored to the company's goals and needs, including a branded meeting planner tool. The workshops are managed through their LMS, which allows individuals or their managers to enroll themselves or a team in an upcoming workshop. Both workshops help attendees be more confident, in control, and comfortable so they can manage the twists and turns of their meetings and presentations. In addition, the consistent methodology used in all three classes means that employees can take one class then another without the confusion caused by conflicting advice.
From a Learner
This class has changed my (communication) skills completely. I feel as though I have turned from a nervous person into a confident & knowledgeable (speaker). Thank you so, so, so much. I cannot wait to learn more. Senior Business Intelligence Analyst