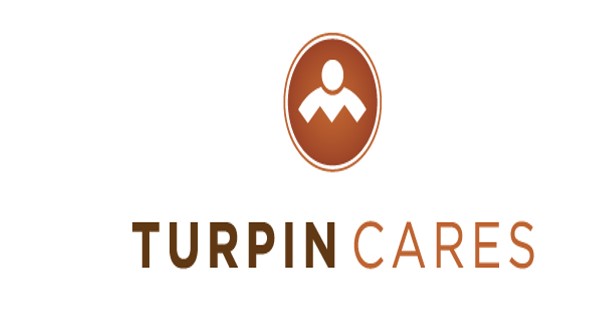 The number of people living with homelessness in Chicago is staggering.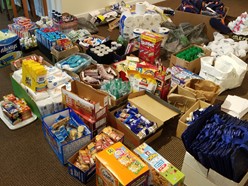 Turpin Communication is doing what we can to help. In January 2017, we started a new philanthropic wing called Turpin Cares. On a regular basis (quarterly for now), employees and "friendlies" get together to create care packages that are distributed to people in need.
Last weekend we came together to create 30 kits. Each one includes a combination of food, clothing, and personal hygiene items. Some items are donated. Others are purchased with donations from individual donors and Turpin Communication. Each kit contains about $40 worth of necessities.
The project was originally developed a few years ago by Greg, Turpin's VP, and his good friend Olive. At the time, it was just a way for two friends to get together to do something for people in need over the holidays. During the 2016 holiday season, it occurred to them that if they were ever going to be able to make a bigger impact, they'd have to find a way to scale up. That's where the idea of Turpin Cares came from. Turpin Communication is able to use our resources (funding, office space, network of people) to reach even more individuals in need.
In addition to the care packages last weekend, Turpin Cares also collected winter coats and books for other organizations.
The coats are for the "Blue House" at Morgan Park High School, which is an after-school safe house for students. As their website says, "… the Center reaches out to students, faculty, and the community in the roles of advocate, counselor, teacher, and friend."
The books are for Inspiration Corporation, which, in addition to providing meals, provides a free library for its clients. Thank you, Barbara Egel, one of Turpin's trainers, for allowing us to donate books to this worthy cause that you care so deeply about. (Incidentally, Barbara was Volunteer of the Month last November at the café.)
Although our impact is small, we know that for the individuals receiving these gifts, it means the world. At Turpin Communication, we have high hopes for Turpin Cares. Want to get involved with future projects? Let us know by emailing greg@turpincommunication.com
We'd like to send a very warm thank-you to everyone who worked together for this weekend's event:
Turpin Friendlies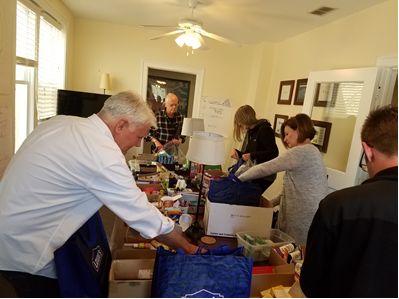 Adam Schwartzentraub
Ann Manfredi
Barb Schwartzentraub
Becky Goddard
Betsy Carnahan
Cindy Grabowski
Debbie Pastors
Jean Carroll
Laura Jane Baily
Leslie Anglada
Lucy Gaillard
Mrs. Schneider
Olive Rogers
Rich and Jennifer Schneider
Stacey O'Brien and The Chicagoland Compassion Connection
Steve English and Ryan Steinbach
Susan Richards
Traci Crawford
Vickie Wessels-Murphy
Turpin Employees, Contractors, and Vendors
Barbara Egel (Trainer)
Dale Ludwig (Founder & President)
Greg Owen-Boger (Vice President)
Kevin Vogelsang (Operations Manager)
Mary Vogelsang (Bookkeeper)
Sarah Stocker (Trainer and Workshop Coordinator)
Get involved with Turpin Cares by emailing greg@turpincommunication.com
Do you represent a shelter or other non-profit organization that would like to explore ways to partner with us? Contact Greg Owen-Boger at greg@turpincommunication.com