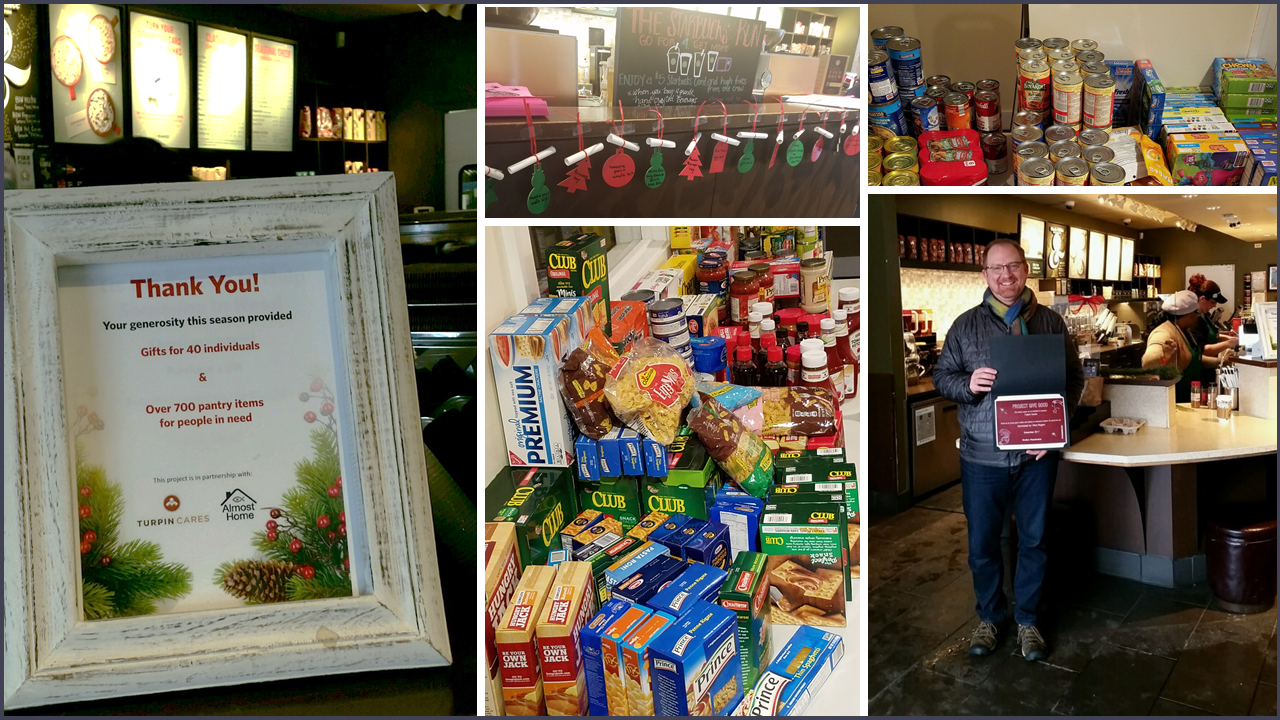 Turpin Communication employees and "friendlies" were busy this holiday season (2017) supporting people in need through the Turpin Cares project. "We teamed up with Almost Home Chicago and the local Starbucks to provide gifts and pantry items to locals in need. Once everything was tallied up, the holiday project provided 40 individuals with gifts and a whopping 776 pantry items!" said Dale Ludwig, Turpin Communication's founder and president.
Those contributions are in addition to the 40 Care Packages the organization sent to a local woman's shelter in November.
Starbucks Project Give Good
To show their appreciation for this work, Turpin Cares was recognized by Starbucks as part of their Project Give Good campaign. Greg Owen-Boger, Turpin's VP, is shown in the picture below accepting the award.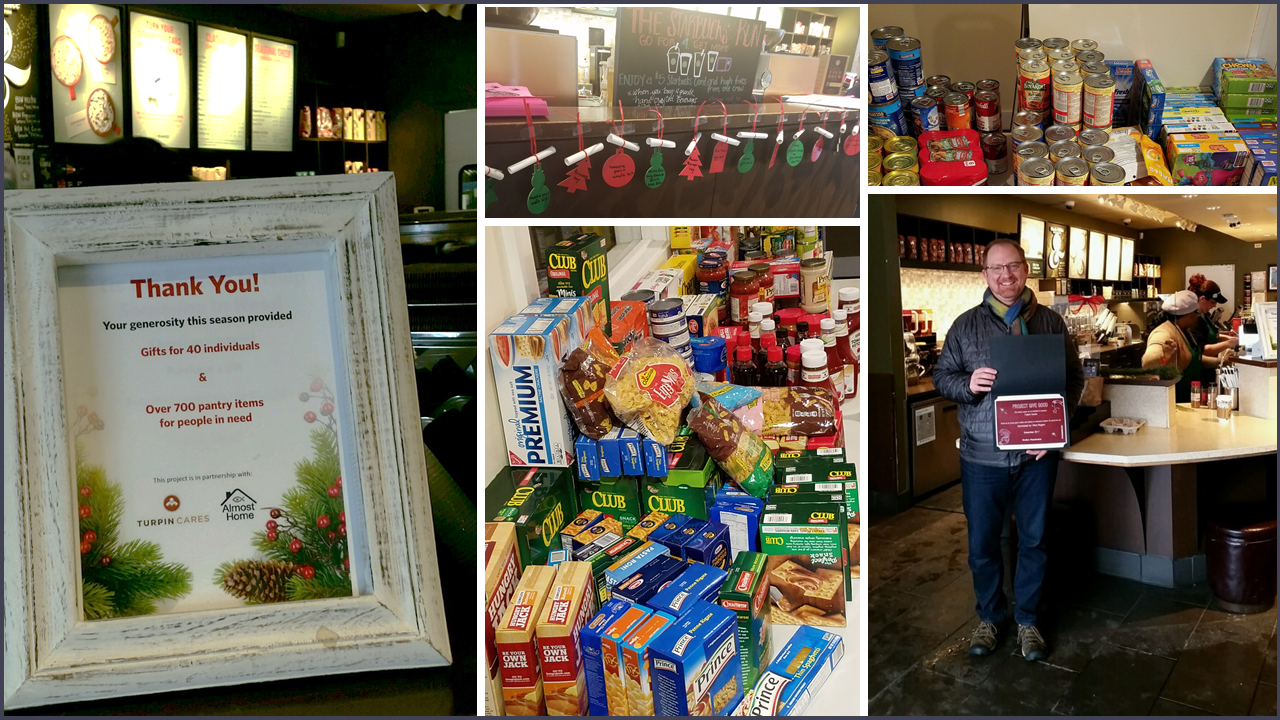 What's Next for Turpin Cares?
Turpin's leadership team met last week to discuss Turpin Cares' future. "We've been doing great work, and the recipients are so appreciative, there's no reason to change what we've been doing," said Greg. "It's a lot of work, though, so we've brought in an intern, Danielle Rogers (who happens to be the daughter of Olive, one of the Turpin Cares founders), to help keep everything organized and on track. It will be a great experience for her as she builds her resume."
About Turpin Cares
Turpin Cares is a philanthropic project sponsored by Turpin Communication. On a quarterly basis, our employees and "friendlies" get together to assemble care packages for the homeless in Chicago. We distribute the bags through shelters and by handing them out one by one when we see someone in need.
Each care package is loaded into a reusable tote and contains
Items to provide comfort, including hand-knit hats and scarves, socks, and gloves (in the winter months)
Packaged food
Items to help with hygiene and first aid
Interested in getting involved? Contact Turpin's VP, Greg Owen-Boger. greg@turpincommunication.com