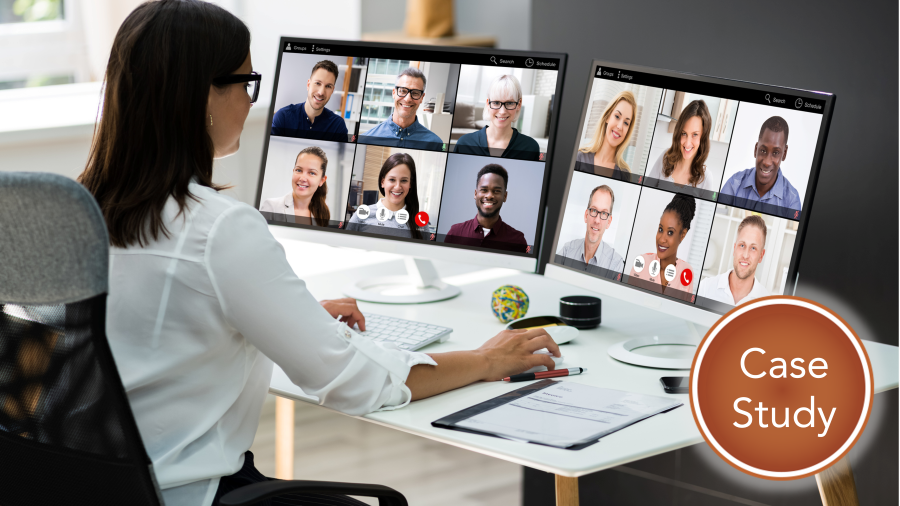 When people participate in Turpin workshops, individual members and teams enjoy a host of secondary benefits beyond greater comfort with their own communication skills. Managers and leaders are often pleasantly surprised by how team meetings become more efficient, leadership skills start to emerge, relationships blossom, and so on. We often hear that teams "Turpinize" their communication after attending a Turpin workshop.
In this series of Case Studies, we demonstrate how select clients have benefited from our work.
---
Securing Series B and C Funding for a Fast-Paced and Quickly Growing Startup
Training Goal
To help the C-suite of a new and innovative global tech company support their brand promise through efficient team collaboration and more compelling presentations in the virtual space
Organization
Global Language Learning Startup
Trainees
The entrepreneurial founders and other members of the C-suite
Types of Presentations
Fundraising and other high-stakes internal and external virtual presentations
Business Challenge
This young, groundbreaking global technology company was growing at an incredible pace. When Covid-19 hit, their business went into overdrive. As the company grew, so did the C-Suite's need for additional investor funding. Additionally, with all the growth came growing pains, so the C-Suite needed a way to communicate across the entire enterprise.
Solution
Through a series of virtual executive coaching sessions, group workshops, and content development work sessions, we set the team on a new path forward.
Results
Within a few weeks of our initial executive coaching engagement, the CEO raised 35 million dollars in Series B funding. We helped him close another $50 million in Series C about a year later.
Building on our work, the entire leadership team developed a new way of collaborating and providing constructive feedback to one another. To address the lack of enterprise-wide communication, they implemented monthly All Hands meetings to ensure their employees stayed current on the company's evolution. For the first several months, we conducted dry-run rehearsals with them to ensure their All Hands meetings were as impactful as possible. Because of their new skills and collaboration, they no longer need regular support from Turpin Communication.