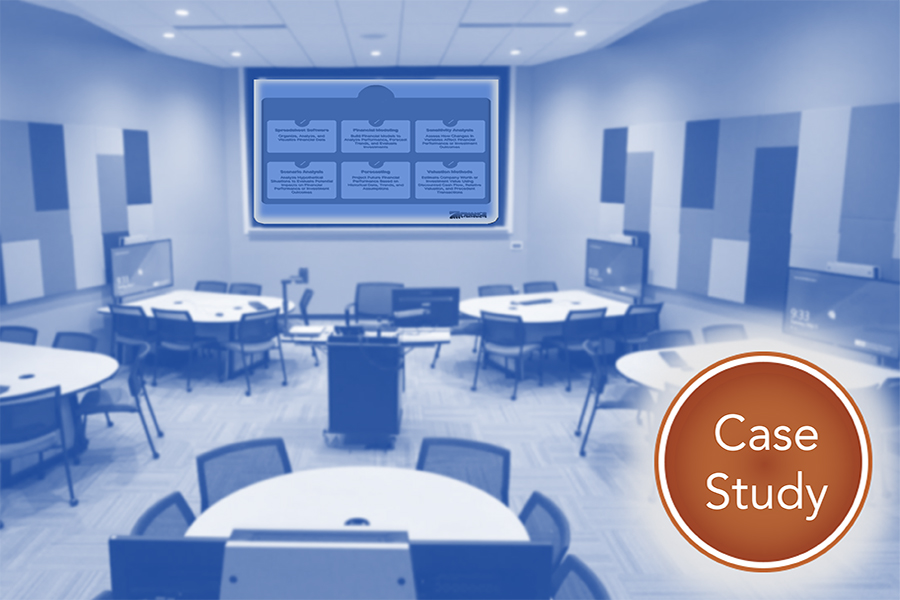 When people participate in Turpin workshops, individual members and teams enjoy a host of secondary benefits beyond greater comfort with their own communication skills. Managers and leaders are often pleasantly surprised by how team meetings become more efficient, leadership skills start to emerge, relationships blossom, and so on. We often hear that teams "Turpinize" their communication after attending a Turpin workshop.
In this series of Case Studies, we demonstrate how select clients have benefited from our work.
---
Professionalizing Subject Matter Experts to Become Expert Trainers in a High-Tech Active Learning Classroom: A Case Study
Training Goal
To establish a faculty certification program for Subject Matter Experts (SMEs) to help them be effective facilitators of adult learning in the client's new state-of-the-art Active Learning Classrooms.
Organization
Global Property Insurance Company 
Trainees
Engineers
Business Challenge
This global property insurance company uses Subject Matter Experts to deliver training to employees. The SMEs, primarily with engineering backgrounds, needed to simplify and focus complex information to meet their learning objectives. A major challenge for them is delivering slides, managing activities, and debriefing discussions using materials developed by their partners in Learning & Development. In 2017, the organization launched state-of-the-art active learning classrooms that all SMEs had to become comfortable working in.
Solution
The training we developed helps the SMEs get comfortable in their role as facilitators of learning. This involved work on (1) presenting information clearly and concisely to meet learning objectives, (2) facilitating group discussions, (3) setting up and debriefing group activities, (4) working comfortably in the high-tech rooms that are set up in pods, and (5) telling compelling personal stories to advance the learning. These workshops began in 2011 and continue today. When the pandemic hit, we transitioned this training to be conducted virtually.
From a Leader
I wanted you to know how much I thoroughly enjoyed working with the Turpin team these past few years – you are constant professionals, innovative, personable, hardworking, adaptable, offering great ideas for better classroom instruction and always raising the bar for a successful outcome. The certified facilitators … are more skilled, confident, and polished in their delivery due to your top-notch coaching techniques. – Chief Learning Specialist
From a Learner
I really did find your course to be most beneficial; definitely one of the better training classes that I have attended. As one of my colleagues said, "Too bad we didn't get this class earlier in our careers."