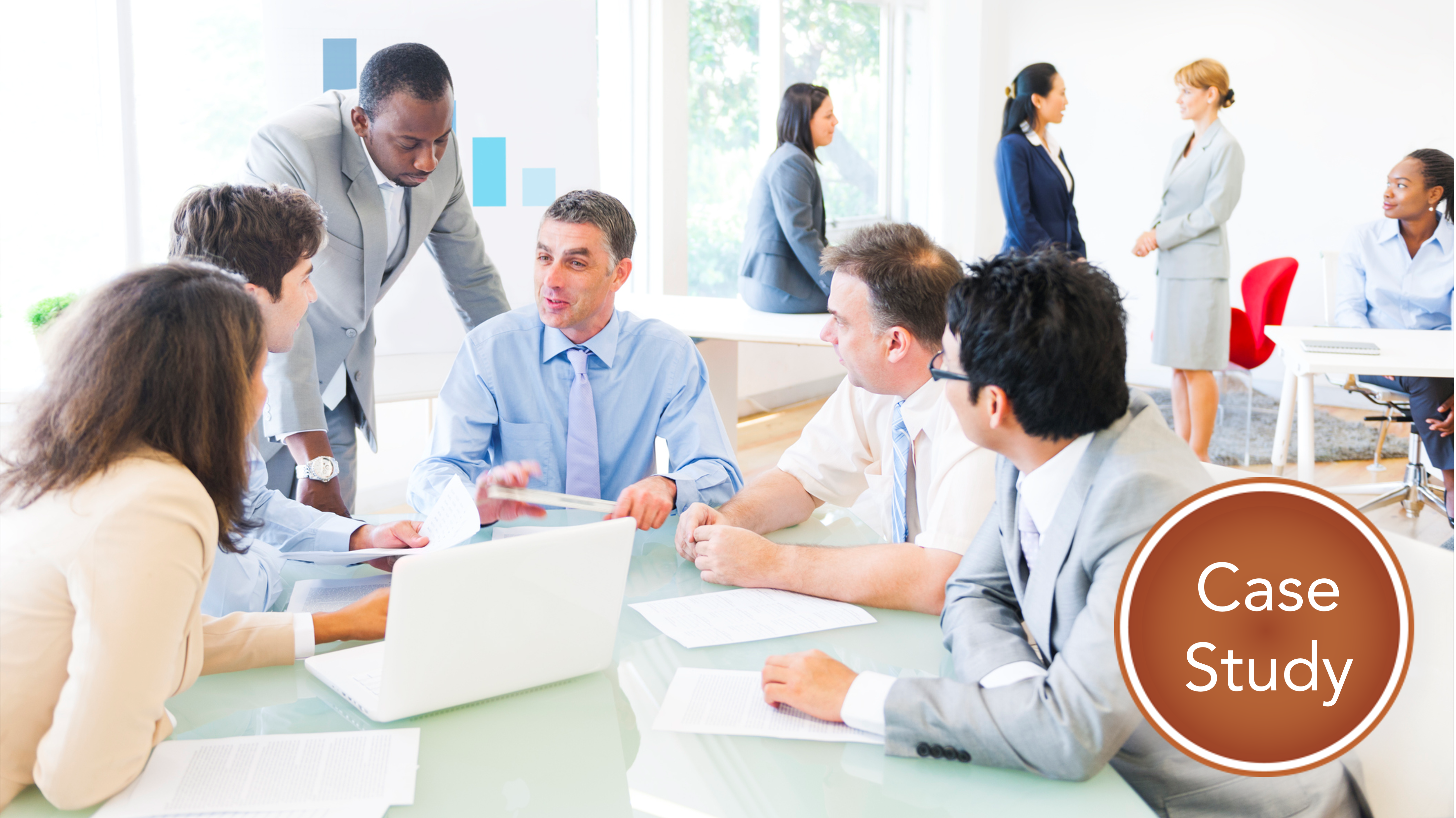 When people participate in Turpin workshops, individual members and teams enjoy a host of secondary benefits beyond greater comfort with their own communication skills. Managers and leaders are often pleasantly surprised by how team meetings become more efficient, leadership skills start to emerge, relationships blossom, and so on. We often hear that teams "Turpinize" their communication after attending a Turpin workshop. 
In this series of Case Studies, we demonstrate how select clients have benefited from our work. 
---
Course-correcting Communication

Culture for Long-term

Career Growth

: A Case Study
Training Goal  
To build communication skills for emerging leaders to help them grow in their careers 
Organization
International Property Insurance Company 
Trainees 
Cohorts of Emerging Leaders  
Types of Presentations
Varying depending on functional roles 
Business Challenge

 
Each year, this company holds a leadership development program to grow the capabilities of their next generation of leaders. This cohort program includes team projects designed to build critical thinking and leadership skills. At the end of each program, there is a capstone project where they are tasked with solving real business problems. Their solution is then presented to a large group of executives. The challenge was that the teams lacked the confidence and skills they needed to communicate clearly and appropriately to the execs. In many cases, the teams also lacked executive presence. 
Solution

 
The program that we designed involved two parts. First, we built baseline presentation skills with each individual through group presentation skills training and private coaching. Second, we coached each team on their final presentation to leadership. This program started in 2011. 
From a Learner

 
I wanted to send a quick email and tell you how much I enjoyed the workshop. I have to say that it was by far my favorite part of the … program. I was feeling a bit out of my element, and I thought that your workshop was only going to take me further out of my comfort zone, but it did the exact opposite. Thank you for your feedback and for your positive energy. It was really such a great experience for me, and I can't thank you enough.