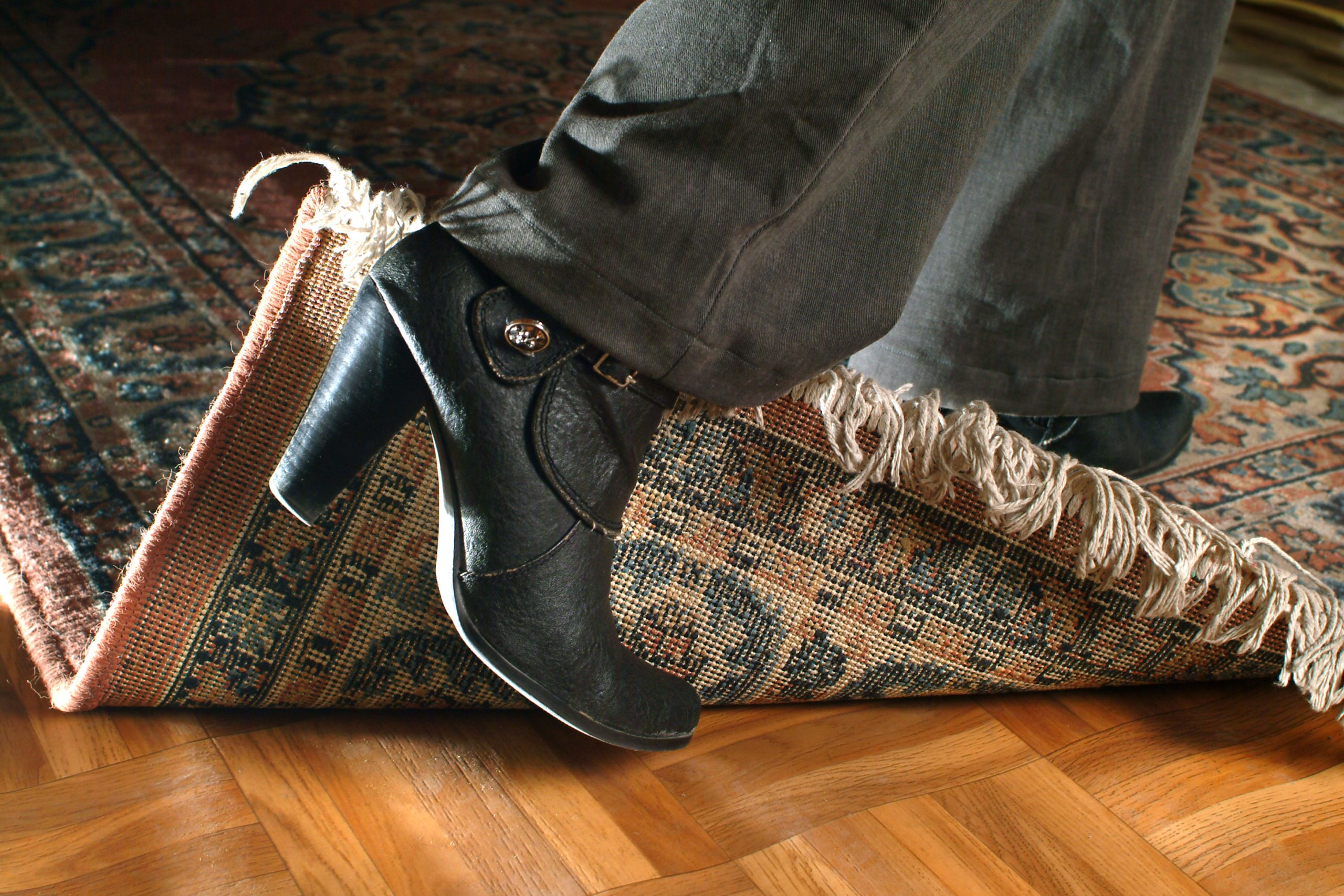 Recently, I had an opportunity to observe Greg coaching a very Type-A businessperson. In her one-on-one session, the question arose of how to deal with mistakes. During her in-class presentation delivery, she had experienced a brain blip and had given an amount in thousands when she meant hundred-thousands. She had stopped, smiled, and said something like, "Well, that would be a surprise, wouldn't it?" corrected the number and moved on. Greg complimented her on the save, saying, "Your professionalism comes out in your recovery from a flub, not in the fact that it happened."
That is, the most effective business presenters are so engaged with their audiences and have constructed slides that work so well for them that if they trip over their tongues, get lost for a moment, or even say the opposite of what they really mean, they can recover smoothly and easily.
Well then, how do you get to this point? One of the things we talk about a lot is the difference between speeches and presentations. Speeches are formal, scripted, read verbatim, and don't involve audience interaction until the end (if then) with moderated Q&A. Business presentations are orderly conversations designed to move the work at hand forward. They also have different best practices for preparation: for speeches, you rehearse; for business presentations, you prepare and practice.
Rehearsal is designed to get you letter-perfect for your speech. You might think about where to pause, how to gesture, and what kinds of vocal inflection you want to use, like an actor preparing for a role.
Business presentations require you to . . .

Prepare your material in a way that it helps you engage and stay on track and helps your audience follow, learn, and understand.
Practice so you have a sense of the overall flow, adapt to who will be in the room, and get yourself comfortable with the goals of the presentation overall.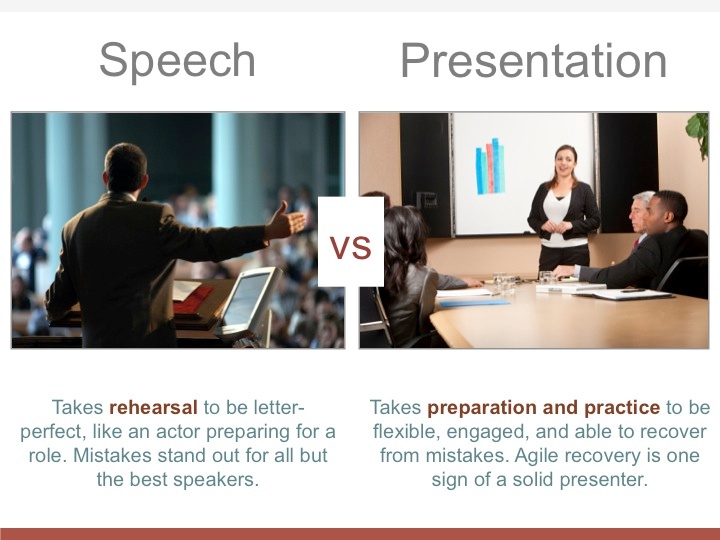 A flub in a rehearsed speech is hard to recover from for all but the most experienced because a speech is inflexible and not designed for interruption, recap, or clarification. Therefore, a flub comes out looking like—a flub.
In a business presentation, you have prepared to be flexible—you know your stuff, and you also know that you've created your materials to help you stay on track—so a flub is just one of the many things that can happen to which you respond in the moment, stay engaged with your audience, and move on. If it's a big flub, they'll smile with you and be impressed with your ability to recover and move on. If it's a small thing, and most flubs are, they probably won't notice at all.
If you find that you've said "accounts payable" when you mean "receivable" or Thailand when you meant Taiwan, correct and keep moving forward. Your audience will only remember that you were smooth in your self-correction, didn't lose focus, and kept the whole room moving forward and making progress.