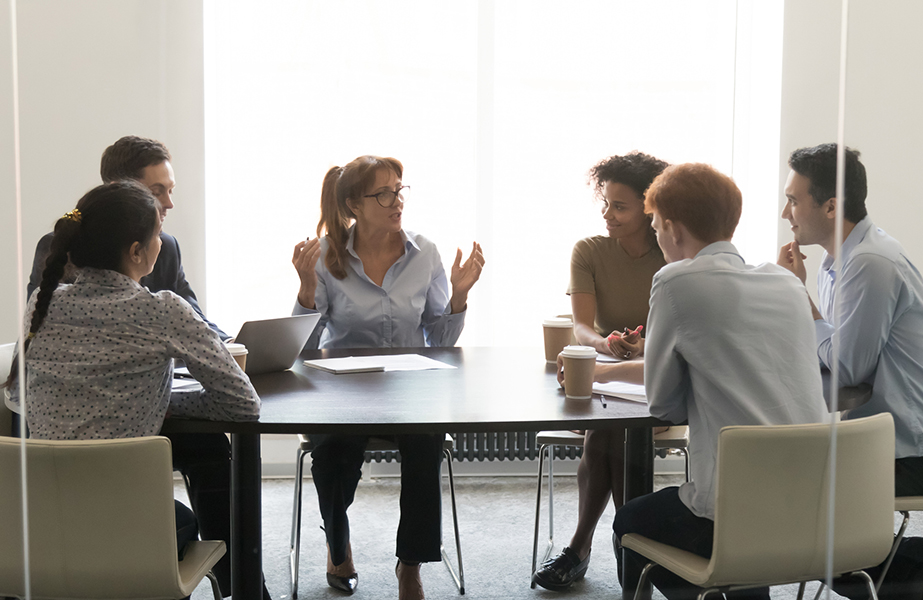 There's something missing in the world of sales training, and your organization might be suffering the consequences. Your sales staff has learned about your products and services, they've learned to analyze their targets and understand their needs, and they've learned about negotiation. But without weaving in top-notch training that builds communication skills, your sales training very well may fail.
Let's look at three common pitfalls faced by salespeople and how communication training can help.
The Inability to Read the Situation
Salespeople tend to be really good at talking about what they're selling. Their sales training has focused on product knowledge and customer support. If they're selling medical equipment, they can explain how a device works and how it's different from the competition. If they're selling breakfast bars to grocery stores, they know who the target shopper is and how to display the product to maximize cart ring.
But these insights about what they sell only go so far. They also need to understand the context of the sales conversation and react accordingly. As every sales manager knows, buyers are usually not particularly open to a canned sales pitch. What they want instead is a salesperson who can understand and respond to their immediate needs. For example, is the buyer short on time? Then the salesperson must be able to communicate in a very clear and very concise manner. All the detail they learned about the product probably has no place in the conversation. Is the buyer annoyed about a service issue with the salesperson's company? Even though the problem may have nothing to do with the salesperson directly, they still have to deal with it. The sales conversation will have to take place another day.
These situations require the ability to read a room and the flexibility to be laser-focused on the buyer's needs, whatever they may be.
The Tyranny of Accuracy
Many salespeople, especially newer ones, are overwhelmingly concerned with getting it right. They are so focused on making sure that everything they say about a product is correct, that they stumble through their conversation with the buyer.
The problem here is not with the product information the salesperson has learned, it's about the mindset the salesperson takes into the meeting. Sales training can't just focus only on the details of the product. When the salesperson's ability to learn those details drives training, they will go into every sales meeting more concerned with accuracy than clarity. And there is a huge gulf separating the two. Accuracy is cold and static. Clarity is easy and welcomed.
The Bulldozer and the Wanderer
Every salesperson is unique. They have different strengths and weaknesses. Some prefer a structured, efficient meeting and can sometimes be inflexible. Others are comfortable meandering through a conversation, often losing focus and wasting time. There are many other variables in approach and preference, of course. However, when it comes to communicating a sales message, these are two common types. It's important to recognize them because the bulldozer and the wanderer must take different roads to success. The bulldozer needs to loosen up and be more agile. The wanderer needs to trust the plan and stay focused.
Your sales training probably didn't take either of these distinct approaches into account.
Your Sales Team Deserves Better Communication Training
Do any of these scenarios sound familiar? If you're like many of our clients, they probably do.
Of course, being a successful salesperson requires being excellent at a host of skills, but there needs to be specific communication training to tie them together, to make them more than the sum of their parts. Turpin Communication has a long track record of helping sales teams make each encounter with a customer a fruitful conversation. They will learn to discuss their products intelligently, listen with intent, and pivot to meet the customer's needs in the moment.
Don't let important opportunities slip away because communication skills training wasn't part of your sales training.
Contact us to discuss how we can connect the dots for your sales team and make them the effective communicators your company needs.