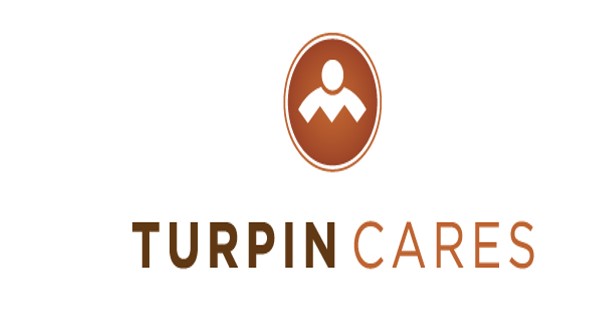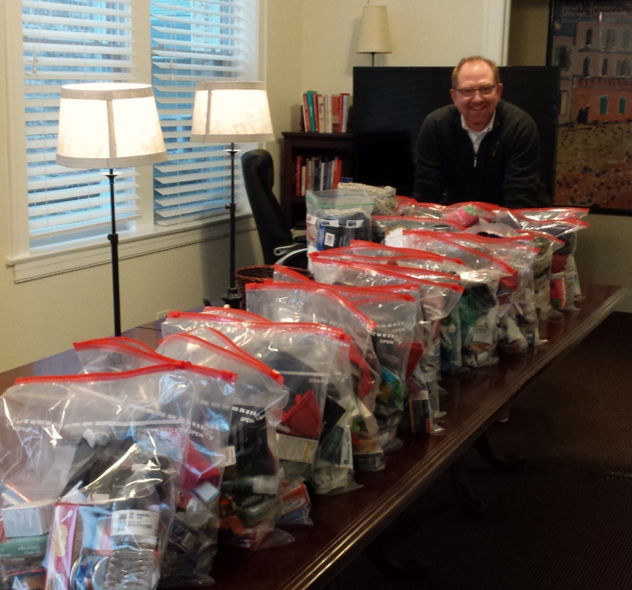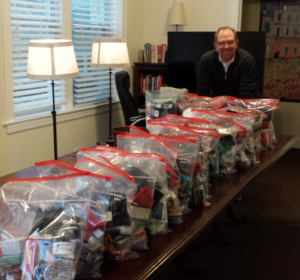 Since 1992, Turpin Communication has been dedicated to helping our clients and their employees improve their communication skills. In these 25 years, we've always looked for ways to improve the services we provide. As part of our 25th anniversary year, we're looking at new ways to improve, which is why we're pleased to announce Turpin Cares.
Turpin Cares is a side project that's dedicated to reallocating some of our good fortune and spare resources toward making the community where we live and work a better place. Here in Chicago, unfortunately, there's a significant problem with homelessness, and too many people are in need of basic necessities and comfort.
Turpin Cares began to take shape in December 2015, coming from an idea by Greg Owen-Boger, Turpin's VP, and his good friend Olive. At the time, it was something Greg and Olive did outside of their work. Chicago winters are cold, and Greg and Olive wanted to give out hand-knit hats and scarves to people in need. That idea evolved into assembling care packages, including the hand-knit hats and scarves in addition to some basic food and hygiene items that could be handed out quickly and easily. Greg and Olive assembled bags and kept the small stock of them in their cars so they could give one away if they passed someone in need.
That first year, they made 10 packages. In 2016, they made 25. In 2017 we created Turpin Cares because we know that by creating a company-wide effort, we can do even more. So, on a regular basis, our employees and friends of Turpin will gather to assemble these care packages for distribution around Chicago — both via local shelters and handing them out one-on-one as we always have.
Each care package is loaded into a reusable tote and contains
Items to provide comfort, including hand-knit hats and scarves, socks, and gloves (in the winter months)
Packaged food
Items to help with hygiene and first aid


There's a lot of work to do, and we'd love to have your help! If you're interested, there are a number of ways you can get involved.
You can:
Sign up for our contact list to be notified of specific needs, work parties, and other announcements.
Donate money so we can purchase supplies for the packages (this project is not yet a non-profit venture, so donations aren't tax-deductible, but we guarantee that 100% of donations will go toward the purchase of supplies).
Knit or crochet hats and scarves yourself and send them to us! We'll add them to our next distribution as soon as they're received. Send them any time, but the sooner, the better!
Donate yarn. We're knitting ourselves and building a list of other knitters. Almost any type of yarn will work, except we've been advised to steer clear of 100% wool. Wool shrinks, and that's not good.
Donate care package items. We have assembled a list of items that go into our care packages, and you can drop those items off at our offices (if you're in the area) or ship them to us (if you're not).
Volunteer to assemble packages. We're planning to do this assembly once a quarter this year, and our next assembly is scheduled for February 18, 2017.
We believe that we have a responsibility to help those who are less fortunate, and we'd love to have your help growing this initiative. We believe that even seemingly small things can make a real difference. We see it in the eyes of the people we help.
If you have any questions or would like to get involved in other ways, please email greg@TurpinCommunication.com
A special thanks to Matt Brett from Substance for donating his time to create the Turpin Cares logo.