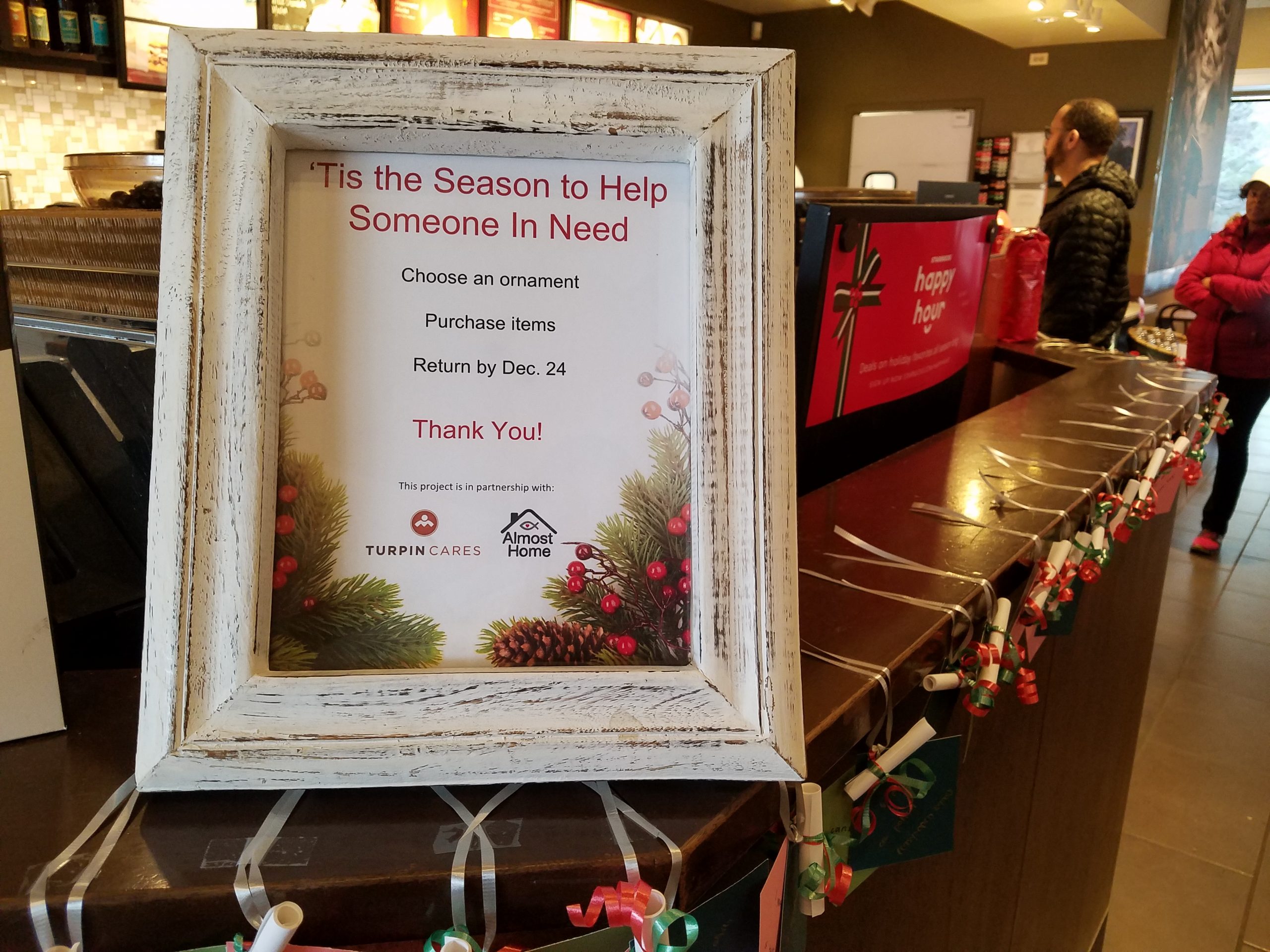 In December 2017, Turpin Cares, Turpin's philanthropic project that supports the homeless, partnered with our local Starbucks to collect pantry items for people in need.
This year we're doing it again.
Last year we collected over 700 pantry items. This year we're collecting hygiene items as well and are targeting at least a 50% increase in donations.
Our local newspaper, The Beverly Review, wrote about our efforts. Check out full the article here.
Not local and want to get involved? Donations may be made in any amount here.
From The Beverly Review
Local business collecting donations for annual drive
Turpin Communication, a 26-year-old consulting firm with offices in Beverly, is helping those in need this holiday season with Turpin Cares' second annual holiday drive.
Turpin Cares is a special project led by Turpin Communication and close friends. On a quarterly basis, the group joins to assemble care packages for the homeless in Chicago. Volunteers distribute the bags through shelters and by handing them out one-by-one when they see someone in need.
Last year, Turpin Cares partnered with Almost Home and Starbucks to donate pantry items to the homeless. The 2017 holiday drive was a major success with more than 700 items donated. This year, Turpin's goal is to increase that by at least 50 percent and include hygiene products to help spread more joy around the city of Chicago.
To participate, starting Friday, Nov. 23, stop at Starbucks, 1933 W. 103rd St., and look for the holiday sign with the Turpin Cares logo and select an ornament that lists a single pantry or hygiene item. Purchase the items at any store and drop it off at Starbucks by Monday, Dec. 24. Turpin Cares will distribute the items to Almost Home and individuals who need them most.
For more information, visit the website at turpincommunication.com.